District 3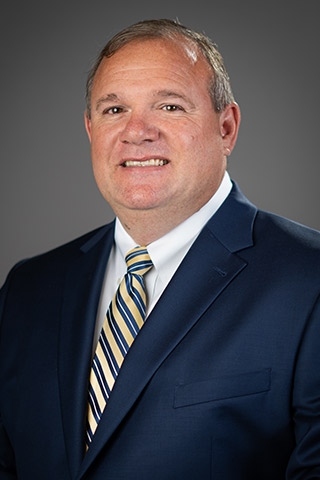 President
County Commissioner
Randall Dueitt
(251) 574-3000
Email: district3web@mobilecountyal.gov
Facebook Link Instagram Link
Commissioner Randall Dueitt, a native of Theodore and lifelong resident of Mobile County, was elected to represent the people of District 3 in 2020. He is a 23-year veteran of the Mobile County Sheriff's Office and views service as District 3's Commissioner to be a natural progression of his previous quarter-century of public service in law enforcement. A guiding principle for his service is to leave the community better than he found it.
His goals are to contribute to the successful growth of Mobile County by listening to constituents, assisting economic development efforts through partnerships and collaboration, and by supporting schools, community centers and local businesses. Commissioner Dueitt believes it is important that he be an active participant in the success of his community and has pledged to be available, transparent and productive as District 3's Commissioner.
He firmly intends to spend the majority of his time in District 3, not in the County Commission office downtown, as this is the only way to ensure he is able to be accessible and to meet the needs of his District, such as those related to infrastructure, economic development or parks and recreation facilities. An avid outdoorsman, he believes in the importance of protecting and providing community access to the area's natural resources, especially since Mobile County's Bay and Gulf coastlines form the east and south borders of District 3.
Commissioner Dueitt has four children who attend Mobile County Public Schools.
Photos of District 3