District 2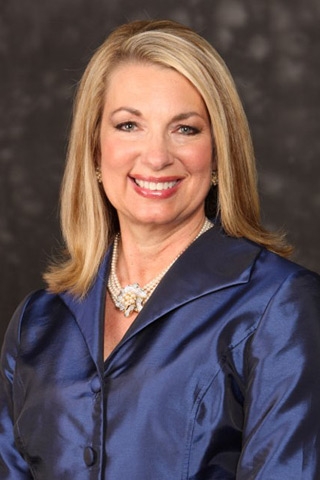 County Commission
Connie Hudson
(251) 574-2000
Email: district2web@mobilecountyal.gov
Facebook Link
Commissioner Connie Hudson has been an active member of the Mobile community for nearly 30 years with extensive volunteer and public service experience. She served nine years as the District 6 representative on the Mobile City Council before her election in 2010 as the District 2 representative on the Mobile County Commission. She has participated in major economic development initiatives such as the Mobile area's site selection for the ThyssenKrupp Steel Plant (now AM/NS Calvert), Austal USA, the Airbus U.S. Final Assembly Line at Brookley Aeroplex, the Airbus A220 Expansion, the Walmart Distribution and Amazon Sortation Centers, and the South Alabama Logistics Park.
Commissioner Hudson led the initiative to build the 20,000 sq. ft. senior recreation center in west Mobile, which opened in 2007 and was named in her honor by the Mobile City Council in May of 2013. She currently serves as President Emeritus of the all-volunteer non-profit MRSCC Foundation that was incorporated to provide resources for the Connie Hudson Mobile Regional Senior Community Center. She initiated the project to build the Mobile County Bicentennial Pavilion in Medal of Honor Park and spearheaded efforts to purchase and renovate property off of Moffett Road to establish the Semmes Senior Center in 2013 and the Center's expansion that opened in June of 2021.
She has championed other capital projects including a Mobile County Recycling Drop-Off Center which was completed in November 2014, parks and recreational improvements, such as the Semmes Community Center and Semmes Fire Training Tower, Tanner Williams Community Park and Medal of Honor Park upgrades, construction of a 10-field soccer complex and indoor aquatic center near I-10 and I-65, and the purchase and renovation of the Escatawpa Hollow Park and Campground. She has also directed over $84 million in Pay-As-You-Go Transportation Program funding within District 2.
Commissioner Hudson's educational background includes a B. S. degree in Biological Sciences from Troy University. She completed an Internship in Medical Technology at the Mobile Infirmary Medical Center where she served as a Staff Technologist, Hematology Specialist, MT (ASCP) SH, and Pathology Instructor for the Mobile Infirmary School of Radiation Therapy Technology. Commissioner Hudson is also an Academy of Real Estate graduate and received licensure by the Alabama Real Estate Commission.
She has been married for 43 years to Dennis Hudson who retired as Senior Staff Engineer at BASF in McIntosh, Alabama. The Hudsons have three children: Brian (37), a U.S. Navy Lieutenant Commander and F/A-18 Super Hornet aviator, stationed in Virginia with children Annabel (9) and Gavin (6), and twin daughters, Julie and Dana (35). Julie, an attorney for the U.S. Social Security Administration, resides in Mobile with her husband Patrick Nelson and daughter Nora (2), and serves as a JAG officer in the Alabama U.S. Army National Guard. Dana earned a Master's Degree in Music Performance at Southeastern Louisiana University and is employed as a Paralegal in New Orleans, Louisiana, where she resides with her husband Benjamin Ward.
Civic & Community Experience
Board of Directors, Ascension Providence
Board of Directors, Business Innovation Center
District 12 Board Member, Association of County Commissioners of Alabama (ACCA)
Board Member, Alabama State Port Authority
Board Member, Mobile County Health Department
2009 Chairwoman, American Heart Association, Greater S. E. Affiliate, "Go Red For Women" Luncheon
President Emeritus, Connie Hudson Mobile Regional Senior Community Center Foundation, Inc.
2008 Graduate of Leadership Alabama, Class XVIII
Mobile Cruise Task Force
Board of Directors, Alabama PTA
President, Mobile County Council of PTAs
Legislative Chair, Mobile County Council of PTAs
Honorary Life Member, Alabama PTA
Co-Chair, Citizens for Better Education
President, E.R. Dickson Elementary School PTA
Co-Chair and Executive Director, We Care…Committee
Board of Directors, Mobile Arts Council
Board of Directors, Mobile Area Education Foundation
Board of Directors, America's Junior Miss (Now Distinguished Young Women)
Co-President, Hickory Ridge Community Club
Member of Spring Hill Baptist Church
Vice-Chair, Mobile Metropolitan Planning Organization