Historic Avenue Cultural Center
Historic Avenue Cultural Center
564 Dr Martin Luther King Jr Ave
Mobile, AL 36610
Phone: 251-434-9935
Hours of Operation: Tuesday - Saturday 10 a.m. to 5 p.m.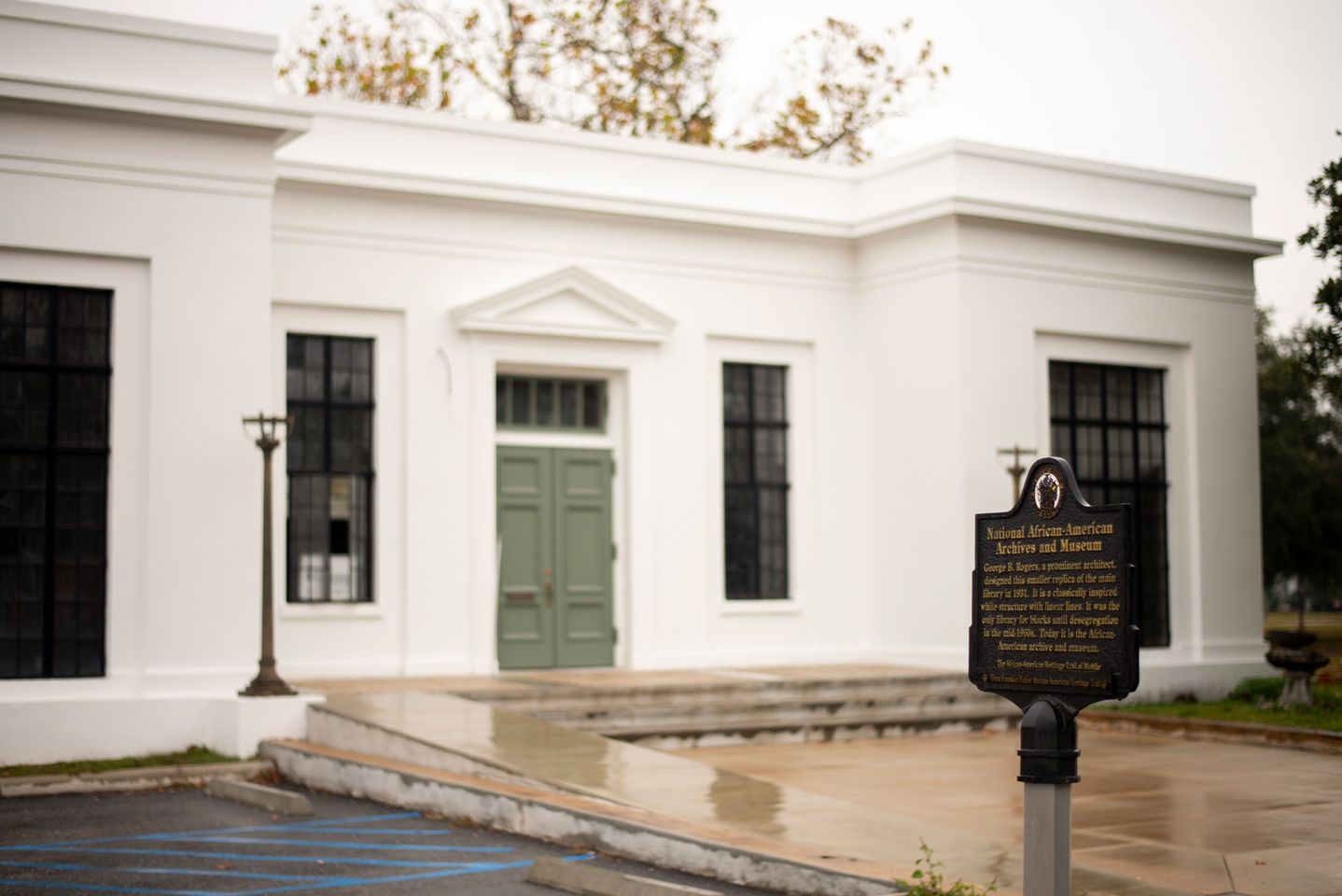 The Historic Avenue Cultural Center opened to the public on October 4, 2023, with Remembering the Avenue, a civic practice exhibition curated by Jada Jones through Alabama Contemporary Art Center's Guest Curator Program. The exhibit enlists the local community in mapping the history, legacy, and possible futures for historic Davis Avenue.
The historic building that is now the Historic Avenue Cultural Center has a long and significant history. It has been on the National Register of Historic Places since 1983.
Built as a mini-replica of the Ben May Library on Government Street, it was the Davis Avenue Branch of the Mobile Public Library and served as the local Black library during segregation. It later became the National African American Archives & Museum. The building sat vacant for several years after the National African American Archives closed. In 2018, the Mobile County Commission entered into a long-term lease agreement with the City of Mobile, securing the building for a 50-year term at the rate of $1 per year. Mobile County Commission subsequently invested $500,000 in renovations and preservation.