Stormwater Management Program Plan
Under the Federal Clean Water Act, counties and municipalities are required to reduce the amount of stormwater pollution entering our waters. Each government agency is issued a stormwater permit. This permit is called a National Pollutant Discharge Elimination System (NPDES) permit.
Mobile County is designated by the United States Environmental Protection Agency (EPA) and the Alabama Department of Environmental Management (ADEM) as an owner/operator of a Phase II municipal separate storm sewer system (MS4). This requires Mobile County to develop a stormwater management program designed to protect water quality and to prevent harmful pollutants in stormwater runoff from entering the MS4 area. Stormwater runoff is rainfall that does not seep into the ground but runs off over our yards, streets, parking lots, and buildings. The runoff then enters our storm sewer system which flows directly into creeks, rivers, bays and the Gulf of Mexico.
The County's current Phase II Stormwater NPDES permit was effective on October 1, 2021 and will expire on September 30,2026. The current permit coverage will expire on October 31, 2021. Requirements of the permit include:
Identifying major sources of stormwater pollution (mapping for source tracking)
Reducing pollutants in runoff from industrial, commercial, and residential areas (enforcement and drainage system maintenance and cleanup)
Controlling stormwater discharges from new development and redevelopment areas (inspections and site plan process)
Implementing a water quality monitoring program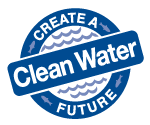 The intent of the Phase II regulations is to reduce the adverse impacts to water quality and aquatic habitat by controlling unregulated sources of stormwater discharges. In order to comply with these regulations Mobile County must satisfy specific "minimum control measures," including:
Public Education and Involvement
Illicit Discharge Detection and Elimination
Construction Site Runoff Control
Post-Construction Stormwater Management
Pollution Prevention/Good Housekeeping
To learn more about Mobile County Storm Water Management Program, please see the links below:
For more resources about water quality and natural resources, please visit:
To report stormwater runoff problems, please call: 251-574-6511
Or Email: stormwater@mobilecountyal.gov
To comment on the DRAFT Mobile County SWMP Plan, email: stormwater@mobilecountyal.gov