District 3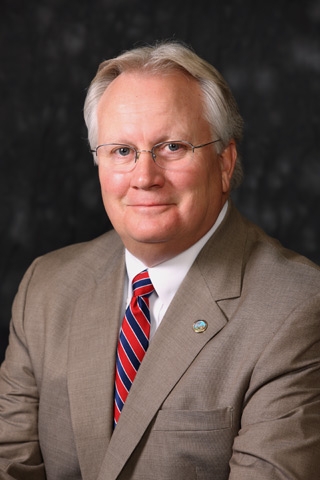 County Commission President, Jerry Carl
(251) 574-3000
Email: [email protected]
A successful career starting and managing several businesses makes Third District Commissioner Jerry Carl uniquely qualified to help run Mobile County. He entered public service due to his keen interest in the welfare of our community. As a fiscal conservative, Commissioner Carl makes sure that taxpayer money is spent in a wise manner. He's known to frequently question expenditures brought before the Commission.
Commissioner Carl, a native of Mobile, enjoys helping with community service projects such as speaking to students in our schools, or helping the Sheriff's Department build bikes for kids at Christmas.
He is a member and deacon at Luke 4:18 Church. He's active in its mission work which has taken him all the way to Africa.
He and his wife, Tina, have been married for almost 37 years and raised three children. They enjoy spending time with their four grandchildren.
For leisure, he enjoys the outdoors with a dose of adventure. He is an avid hunter, fisherman, skydiver, scuba diver and airplane pilot.
Photos of District 3