WATER OVER ROAD, HAZARDOUS CONDITIONS IN SOUTHEAST MOBILE COUNTY
Posted on: Aug 30th, 2021 | News and AnnouncementsPress ReleasesRoad Closures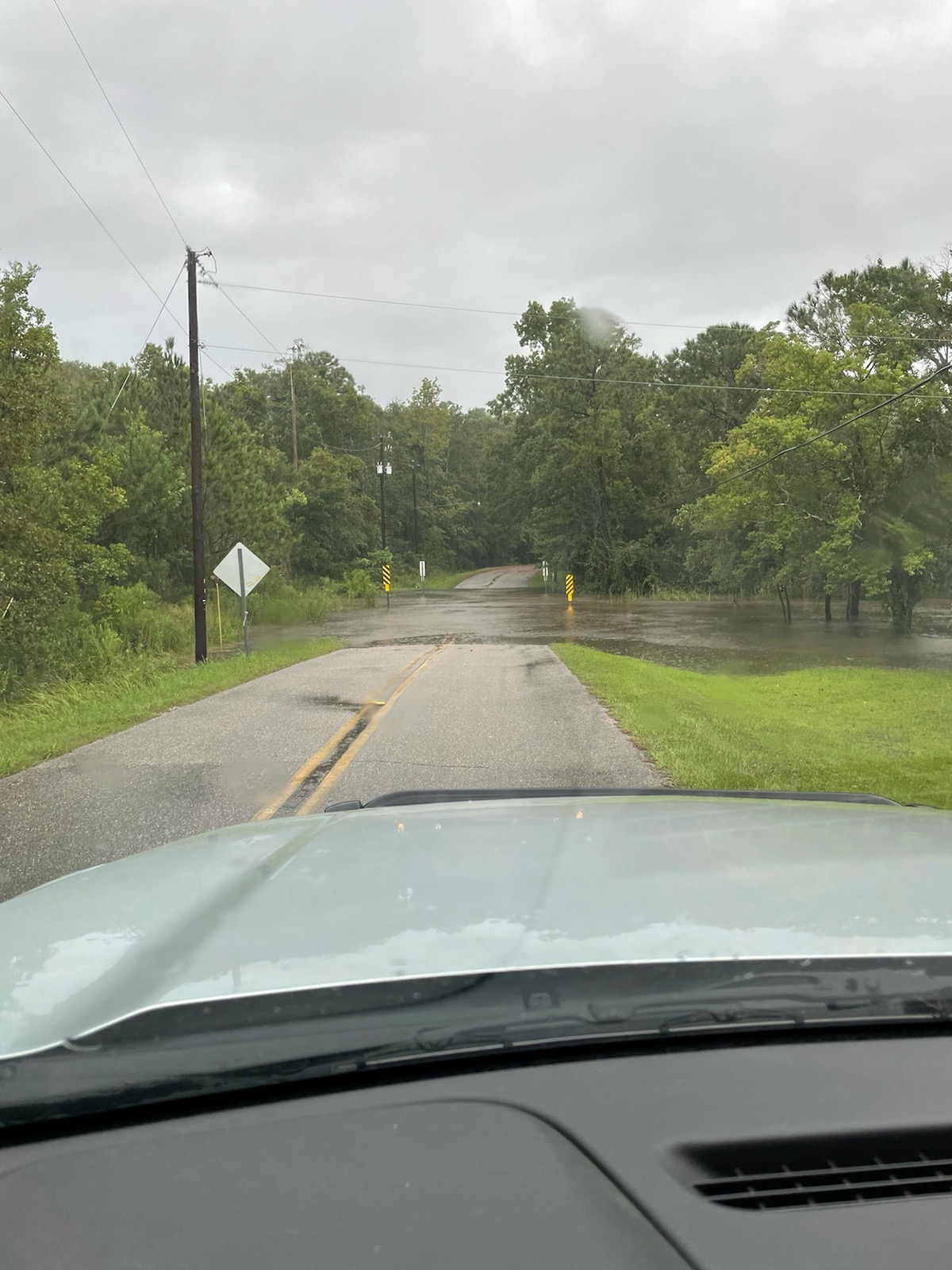 MOBILE COUNTY, Ala. (Monday, Aug. 30, 2021, 8:30 a.m., Hurricane Ida Update) – Mobile County Department of Public Works has installed "water over road" signage on Bay Road between Bay Road North and Hollingers Drive in south Mobile County, since the road is currently impassable.
Residents are urged to use caution as more roads in low-lying areas of Mobile County may experience similar flooding.
Mobile County Department of Public Works recommends that residents stay off the roadways unless travel is necessary until the outer bands of Hurricane Ida subside.
Play it smart. Play it safe. Whether walking or driving - anytime there is water over a roadway TURN AROUND DON'T DROWN™.
Turn Around Don't Drown™ safety tips from National Weather Service:
Avoid areas already flooded, especially if the water is flowing fast. Do not attempt to cross flowing streams.

Road beds may be washed out under flood waters. NEVER drive through flooded roadways – you do not know the condition of the road under the water.

Do not walk through moving water. Six inches of moving water can make you fall.

Do not drive into flooded areas. If floodwaters rise around your car, abandon the car and move to higher ground if you can do so safely. You and your car can be quickly swept away.

Six inches of water will reach the bottom of most passenger cars causing loss of control and possible stalling

A foot of water will float many vehicles.

Two feet of rushing water can carry away most vehicles including SUVs and pick-up trucks.

Be especially cautious at night when it is harder to recognize flood waters.