New Roundabout Opened; Construction Goal Met
Posted on: Oct 29th, 2021 | News and AnnouncementsPress Releasesfeatured newsRoad Closures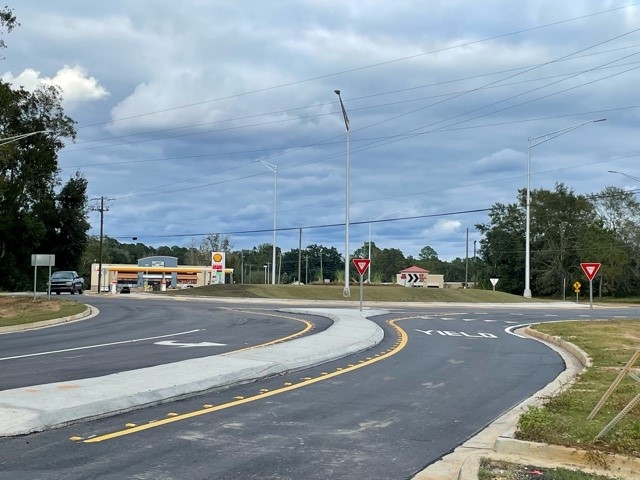 MOBILE COUNTY, Ala. -- The roundabout at the intersection of Dawes Road and Jeff Hamilton Road in west Mobile County opened for travel in all directions the afternoon of Oct. 29, 2021.
The intersection has been closed since Tuesday, Sept. 7, 2021. Weather and other obstacles encountered during construction were overcome and the goal of opening the roundabout by Oct. 30 has been met.
The new roundabout is expected to improve safety, reduce speeds and decrease accidents in the area.
This construction project is funded by the 2012 Pay-As-You-Go program. Pay-As-You-Go is a method of financing road and bridge improvements with no new taxes and no borrowed money. Funds are collected in advance of each road program. Beginning in 1977, Mobile County's Pay-As-You-Go has funded more than $933 million in local road improvements and has been approved by voters each of the 18 times it has appeared on a ballot. Mobile County Pay-As-You-Go projects may be viewed at: http://www.mobilecountyal.gov/.../public-works-engineering/
Photo credit: District 3 Commissioner Randall Dueitt