UPDATE: New Road Closure Set for September 7 as Roundabout Construction Continues at the Dawes/Jeff Hamilton Intersection
Posted on: Aug 31st, 2021 | News and AnnouncementsPress Releasesfeatured newsRoad Closures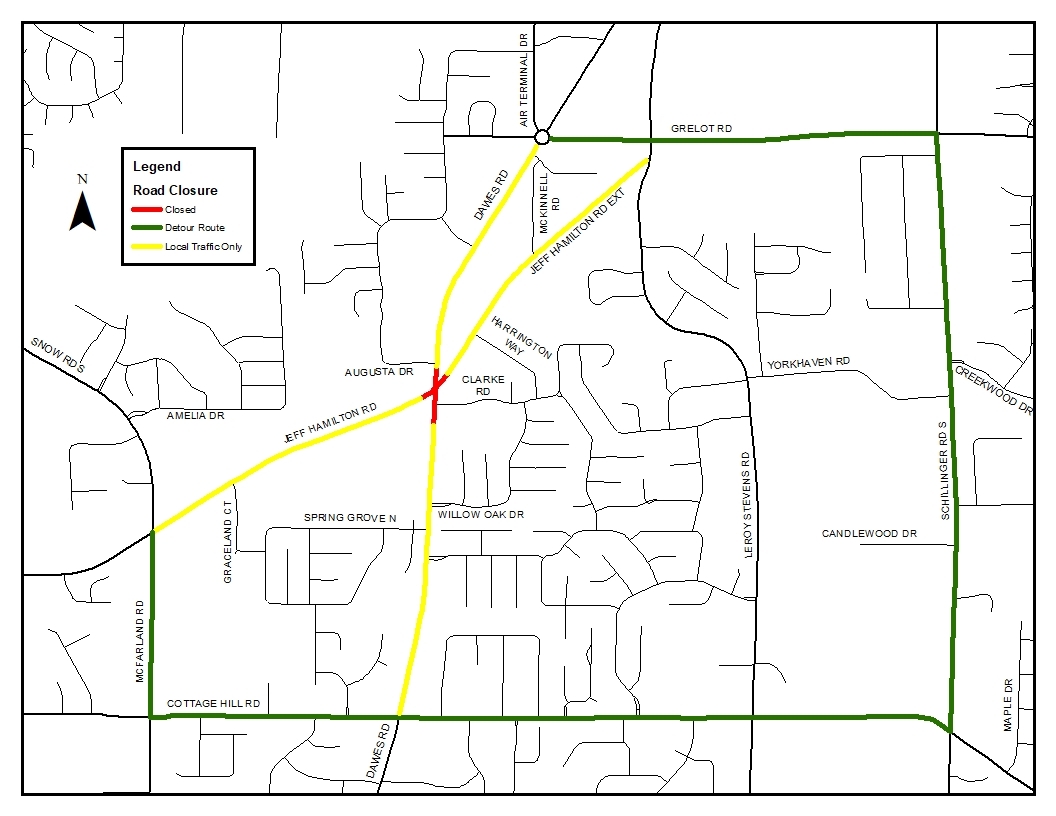 MOBILE COUNTY, Ala. – The intersection of Dawes Road and Jeff Hamilton Road in west Mobile County is scheduled to be closed, effective 9 a.m. on Tuesday, Sept. 7, 2021, as construction on the new traffic roundabout nears completion.
The intersection is expected to remain closed until October 30, 2021; however, construction may be delayed or rescheduled in the event of inclement weather.
Beginning Tuesday, Aug. 31, signs and variable message boards will be in place to alert drivers of the pending closure and to mark detours. Motorists are asked to be cautious, to take alternate routes and to allow for extra travel time.
The new roundabout is expected to improve safety, reduce speeds and decrease accidents in the area.
This construction project is funded by the 2012 Pay-As-You-Go program. Pay-As-You-Go is a method of financing road and bridge improvements with no new taxes and no borrowed money. Funds are collected in advance of each road program. Beginning in 1977, Mobile County's Pay-As-You-Go has funded more than $933 million in local road improvements and has been approved by voters each of the 18 times it has appeared on a ballot. Mobile County Pay-As-You-Go projects may be viewed at: http://www.mobilecountyal.gov/government/departments/public-works-engineering/
For the latest news and project information, follow Mobile County on Twitter (@mobilecountyal) or like us on Facebook at www.facebook.com/MobileCountyAL.