Mobile County Wins ACCA Efficiency and Innovation Award for "Love Your Community"
Posted on: Sep 10th, 2021 | News and AnnouncementsPress Releasesfeatured news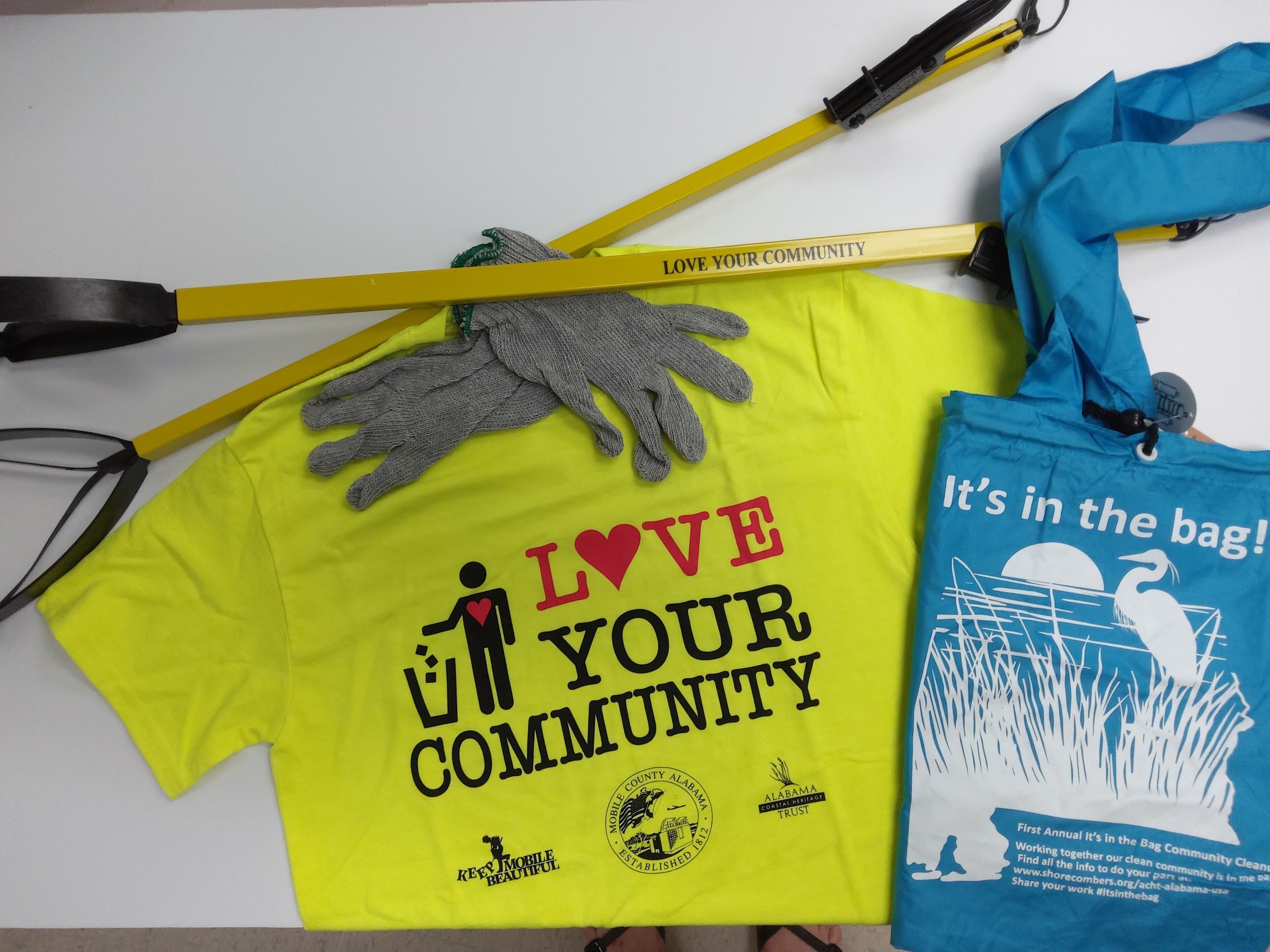 MOBILE COUNTY, Ala. – The Mobile County Commission recently received the Efficiency and Innovation Award from the Association of County Commissions of Alabama (ACCA) for its "Love Your Community" program. Mobile County won in the urban category by having a population of more than 50,000 people.
The anti-litter campaign, "Love Your Community" (LYC) was launched in the spring of 2018 by the Mobile County Commission, Keep Mobile Beautiful, Inc. and the Alabama Coastal Heritage Trust, with the support of Mobile County Environmental Services and Environmental Enforcement, to encourage citizen-involved on-going cleanup and protection of our environment.
The campaign, spearheaded by District 2 Commissioner Connie Hudson, allows teams of volunteers to take a personal interest in the areas they care about most. Pre-COVID, the effort earned the support of more than 600 volunteers cleaning neighborhoods, businesses, churches and schools. The program relaunched on April 22, 2021 and now offers a Time-Banking incentive program for teams to earn thousands of dollars in grant funding.
The LYC effort has encouraged more than 65 teams to join the initiative since its inception, and the numbers are growing. Registered teams, consisting of one or more members, select a designated area to monitor and determine a cleanup schedule. Mobile County supports the teams' efforts by supplying litter grabbers, safety T-shirts, vests, gloves and disposable bags. Teams can participate in the new Time-Banking program by submitting their volunteer hours and uploading cleanup photos through the online portal at www.loveyourcommunity.com. Grants earned through the program must be used for projects in public rights-of-way and common areas and may include recycling, community gardens, beautification/park projects and other environmentally friendly project ideas. Funding for the initiative is provided in part by the Gulf of Mexico Energy Security Act (GOMESA).
ACCA presents the Efficiency and Innovation in County Government award during its Annual Conference. The award recognizes County Commission initiatives that exemplify outstanding quality, efficiency or innovation in its approach.