Permits
Almost any work done in Mobile County, whether residential or commercial, requires a permit. Notable exceptions include, but may not be limited to:
(A) Making changes to your home such as painting, redecorating, changing countertops, installing new cabinetry, replacing light fixtures, ceiling fans, or replacing equipment that requires no rewiring.
(B) Erecting a fence seven (7) feet or less in height.
If you have any questions, it is recommended that you contact the Inspection Services office at (251) 574-3507 or permits@mobilecounty.net prior to beginning any work.
The Fee Schedule for permits and applications for various permits can be found on our DOWNLOADS page.
Mobile County Inspection Services has begun Electronic Plan Review (EPR) for both residential and commercial permitting. You can access the EPR website and a brief overview of the steps can be found in this EPR submittal guideline.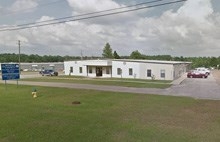 1110 Schillinger Road N.
Mobile, Alabama 36608
251-574-3507
inspections@mobilecountyal.gov
Hours:
Monday – Friday
7:30 AM – 4:30 PM