Summer Adoption Specials at Mobile County Animal Shelter: 19 animals with $0 adoption fees; all other adoptable animals $40
Posted on: Jun 29th, 2022 | News and AnnouncementsPress Releasesfeatured news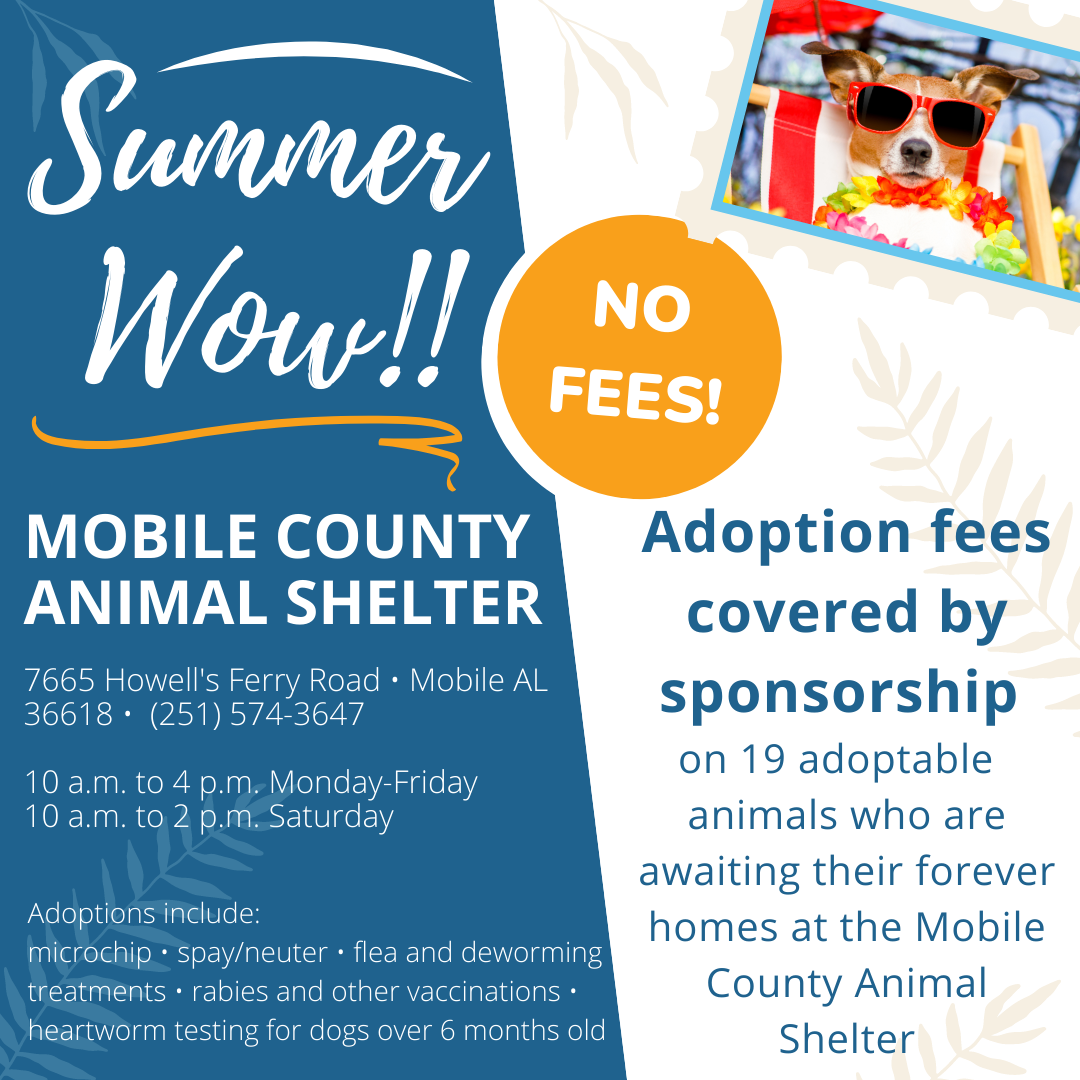 Mobile County Animal Shelter's Summer Special has prompted more sponsorships!!!
100% of the adoption fees for these 17 dogs and 2 cats are now covered!
$0 adoption fee DOGS:
A075875: Dash
A075931: Kailey
A075937: Haley
A075945: Clyde
A075944: Bonnie
A075948: Spanky
A075971: Stella
A075972: Percy
A075977: Molly
A075661: Chub
A075983: Buddy
A076001: Brandon
A076000: Tiffany
A075996: Tango
A076002: Cinda
A075998: Frack (puppy)
A075893: Faith
$0 adoption fee CATS:
A075877: Cupcake (cat)
A075883: Hattie (cat)
The Summer Special discounted adoption fees of $40 for all adoptable animals continues for all others who are ready to meet their new owners and enjoy summer in their forever homes.
Mobile County Animal Shelter adoptions include: microchip, spay/neuter, flea and deworming treatments, rabies and other vaccinations, as well as heartworm testing for dogs over 6 months old.
Some of the adult, adoptable dogs are already spayed or neutered and can go home the same day. Medical treatment is included for dogs that have tested heartworm positive.
Warmer weather means an expanding pet population. There are 30+ adoptable animals awaiting their forever homes at the Mobile County Animal Shelter.

Mobile County Animal Shelter • 7665 Howell's Ferry Road • Mobile AL 36618 • (251) 574-3647
Adoption Hours:
Monday through Friday 10 a.m. to 4 p.m.
Saturday 10 a.m. to 2 p.m.
HOLIDAY CLOSURE: July 4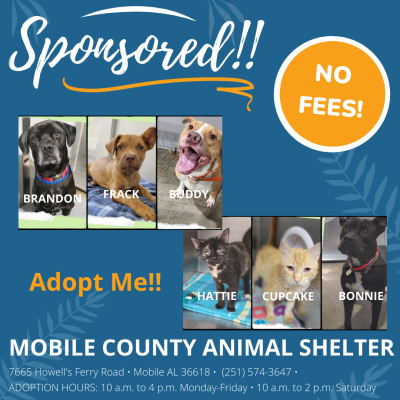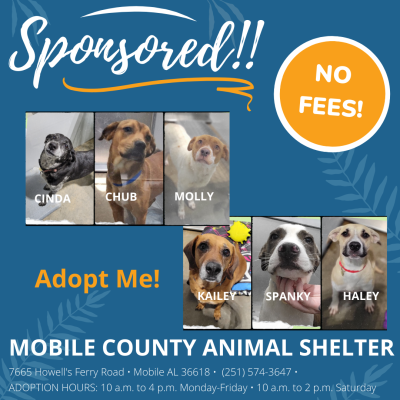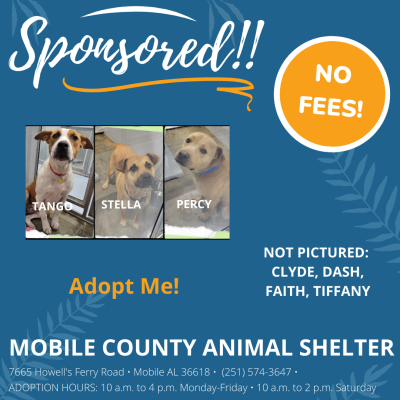 CURRENT ADOPTION SPECIAL FOR ALL OTHER ADOPTABLE ANIMALS: