SBA Opens Business Recovery Center in Mobile County to Assist with Applying for a Disaster Loan: Jan. 12 Tornado in North Mobile County
Posted on: Mar 7th, 2023 | News and AnnouncementsPress Releases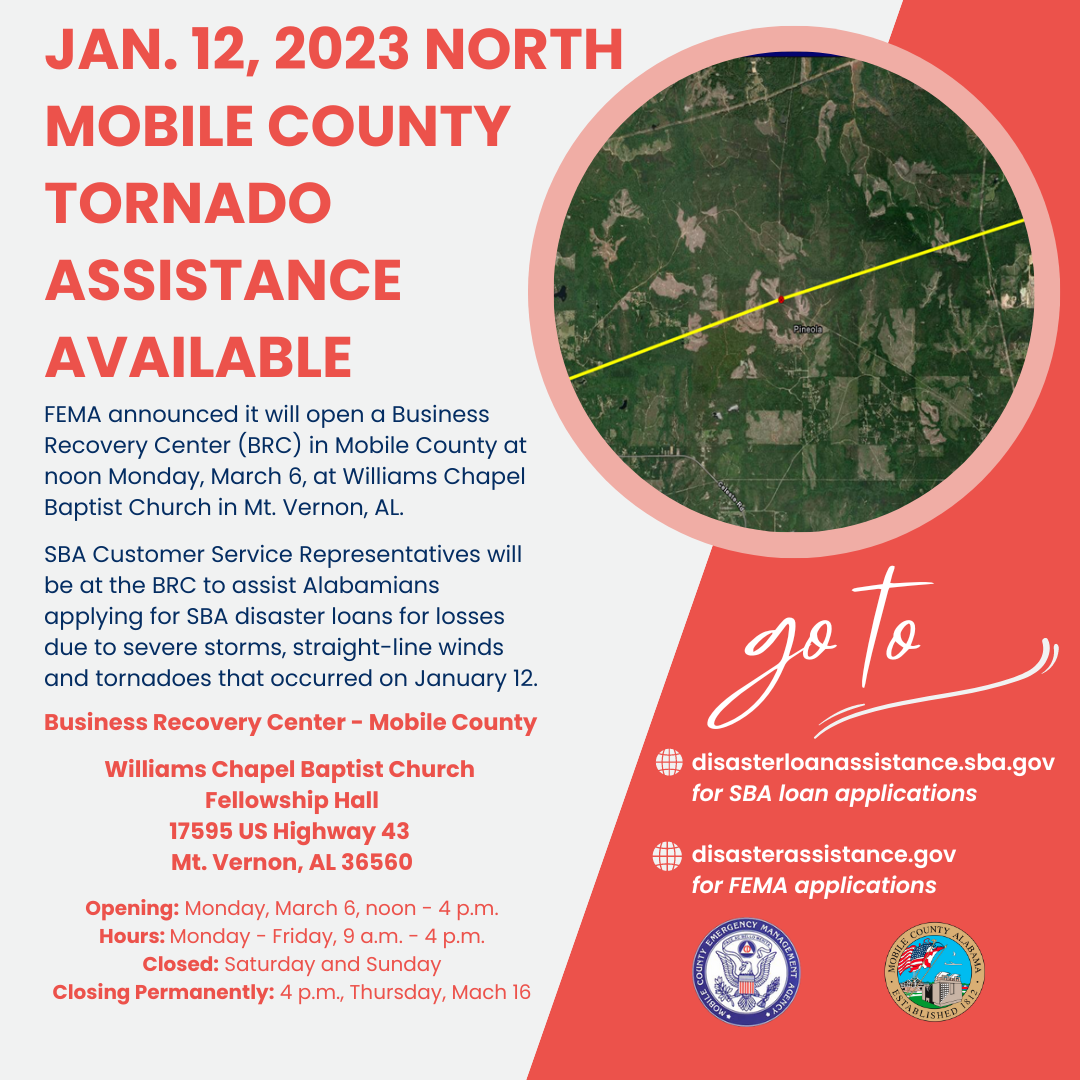 MOBILE COUNTY, Ala. -- Mobile County Emergency Management Agency provides information on the U.S. Small Business Administration (SBA) opening a Business Recovery Center (BRC) in Mobile County on Monday, March 6, at Williams Chapel Baptist Church in Mt. Vernon, AL. SBA Customer Service Representatives will be at the BRC to assist Alabamians applying for SBA disaster loans for losses due to severe storms, straight-line winds, and tornadoes that occurred on January 12.
Business Recovery Center
Williams Chapel Baptist Church - Fellowship Hall
17595 US Highway 43
Mt. Vernon, AL 36560
Opening: Monday, March 6, noon - 4 p.m.
Hours: Monday - Friday, 9 a.m. - 4 p.m.
Closed: Saturday and Sunday
Closing Permanently: 4 p.m., Thursday, Mach 16