Roberts Road near Chunchula Temporarily Closed for Emergency Cross Drain Repair
Posted on: Feb 15th, 2023 | News and AnnouncementsPress Releasesfeatured newsRoad Closures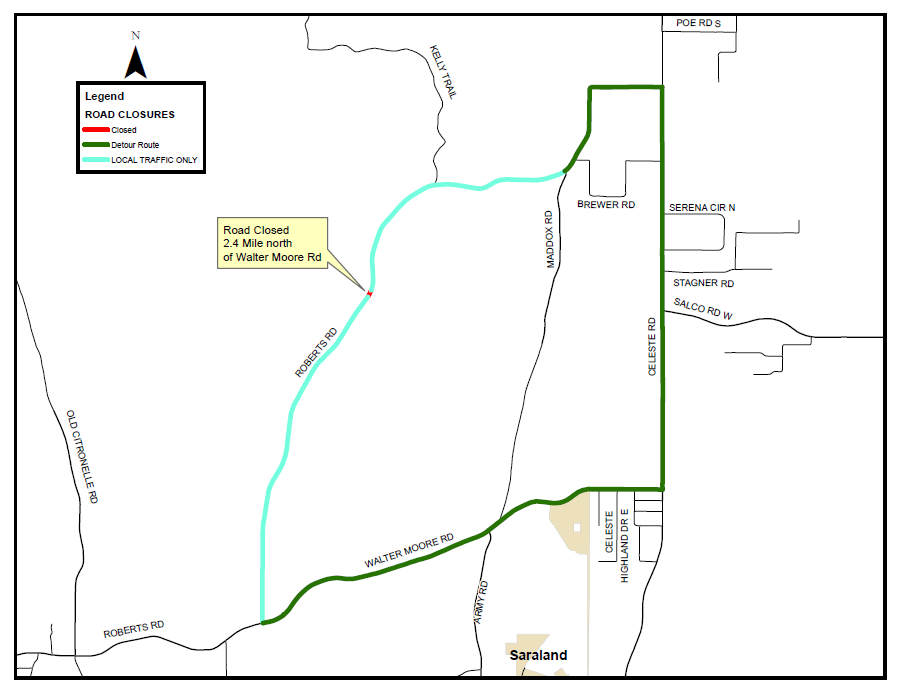 MOBILE COUNTY, Ala. – Mobile County Public Works has temporarily closed Roberts Road near Chunchula between Kelly Trail and Turnerville Farms Road as crews work to repair a damaged cross drain.
The need for these repairs was determined by regular Mobile County Public Works road inspection. The insertion of a new concrete cross drain pipe is expected to be completed during daylight hours today.
The Mobile County Public School System and first responders have been notified of this temporary closure. Road closure signage is in place.
This closure is in Mobile County Commission District 2. The detour route is Walter Moore Road and Celeste Road.