Mobile County Observes Building Safety Month
Posted on: May 10th, 2023 | News and Announcements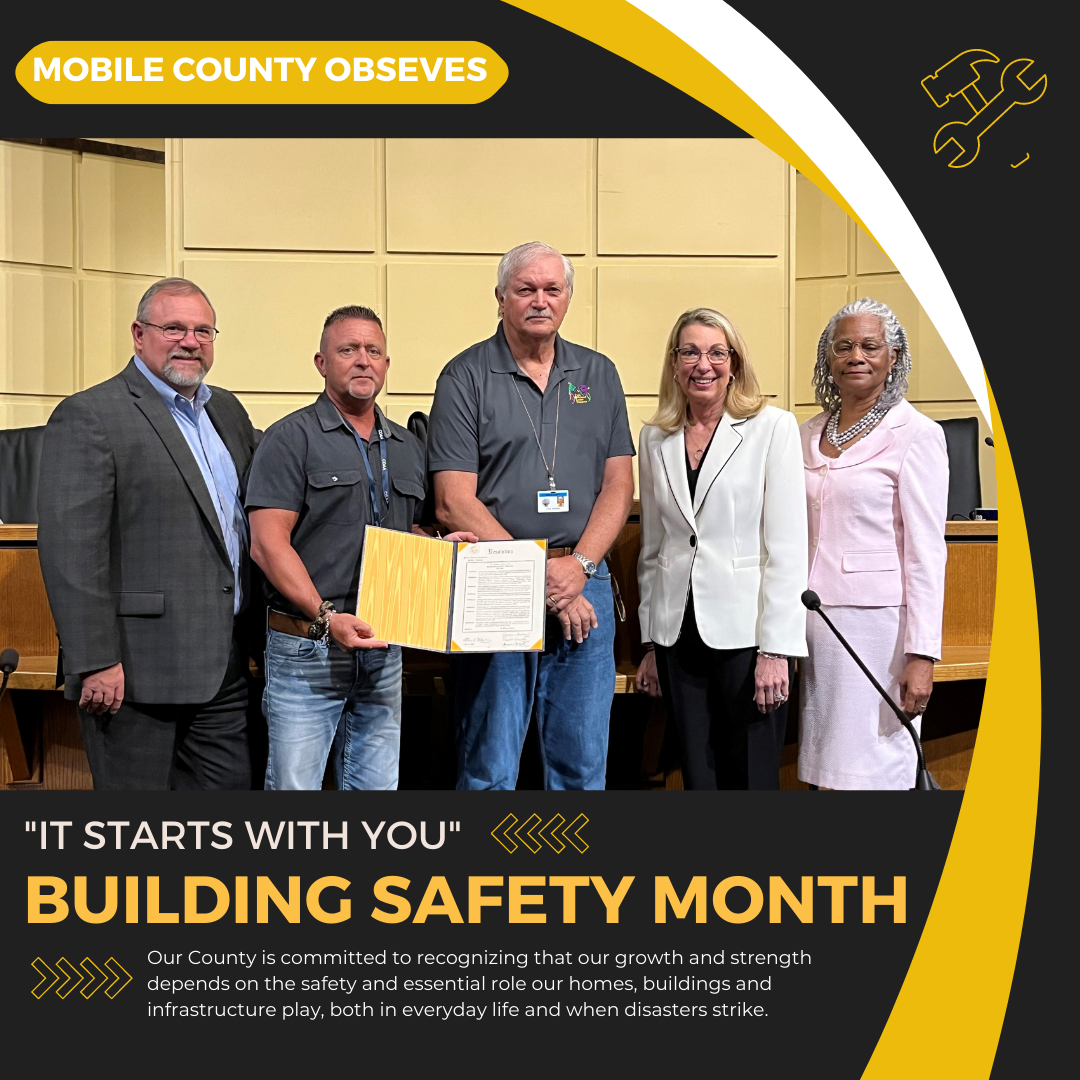 Each year, in observance of Building Safety Month, people all over the world are asked to consider the commitment to improving building safety, resilience, and economic investment at home and in the community.
"It Starts with You," The theme for Building Safety Month 2023, encourages us all to raise awareness about building safety on a personal, local, and global scale.
The resolution proclaiming May 2023, as Building Safety Monty in Mobile County: https://bit.ly/3BfkcpK
The resolution was presented to Tim Jordan, Chief Mechanical & Energy Inspector, and Paul Antoine, Chief Plumbing Inspector, both from the Mobile County Inspection Services Department.
The function of Inspection Services is to regulate the construction, demolition, alteration, and repair of structures in unincorporated Mobile County. This includes plan review, permitting, and inspection of all work that is subject to the adopted Building Codes and Flood Damage Prevention Ordinance in order to protect the lives and property of the citizens of Mobile County and to promote resiliency in the wake of disasters.