Mobile County COVID-19 Testing Site
Posted on: Jun 16th, 2020 | News and Announcementsfeatured newsPress ReleasesCOVID-19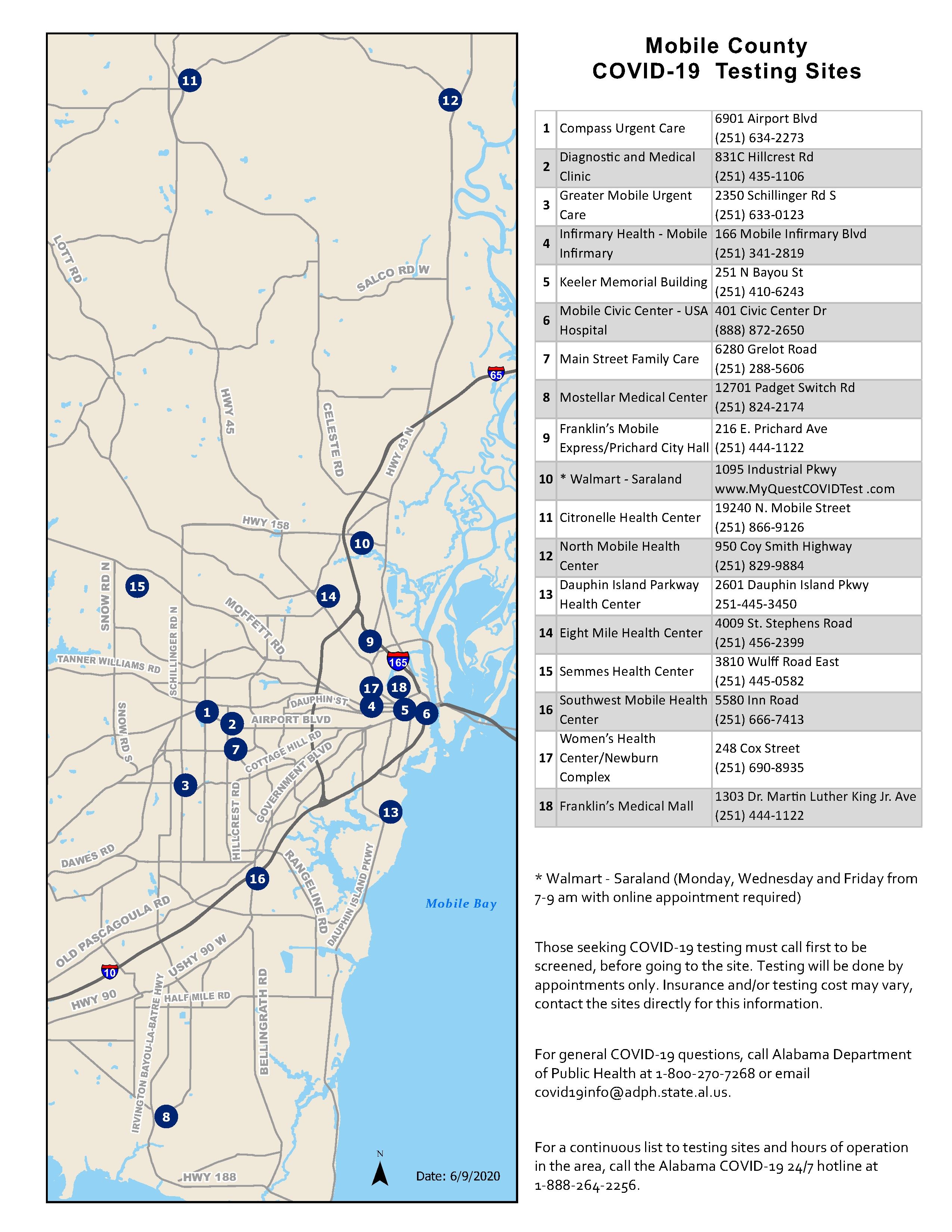 The site of one local testing area has been changed to adapt to summer thunderstorms, heat and humidity. The Mobile Civic Center has replaced Ladd-Peebles Stadium as a testing site. Patients will be allowed to remain in their cars and drive into the Civic Center for testing. Those seeking COVID-19 testing must call first to be screened, before going to the site. Testing will be done by appointments only. Insurance and/or testing cost may vary, contact the sites directly for this information.
For general COVID-19 questions, call Alabama Department of Public Health at 1-800-270-7268 or email covid19info@adph.state.al.us.
For a continuous list to testing sites and hours of operation in the area, call the Alabama COVID-19 24/7 hotline at 1-888-264-2256.
The ADPH website at https://wwwalabamapublichealth.gov also offers information and guidance about COVID-19 recommendations.
Frequently asked questions are answered at https://alabamapublichealth.gov/covid19/faq.html.
Source: The COVID-19 Unified Command – consisting of the Mobile County Health Department, the Mobile County Commission and the City of Mobile – has gathered some advice for residents during the current coronavirus pandemic.