Ludgood Receives Honorary Doctorate and Serves as SHC Commencement Speaker
Posted on: May 7th, 2022 | News and Announcementsfeatured news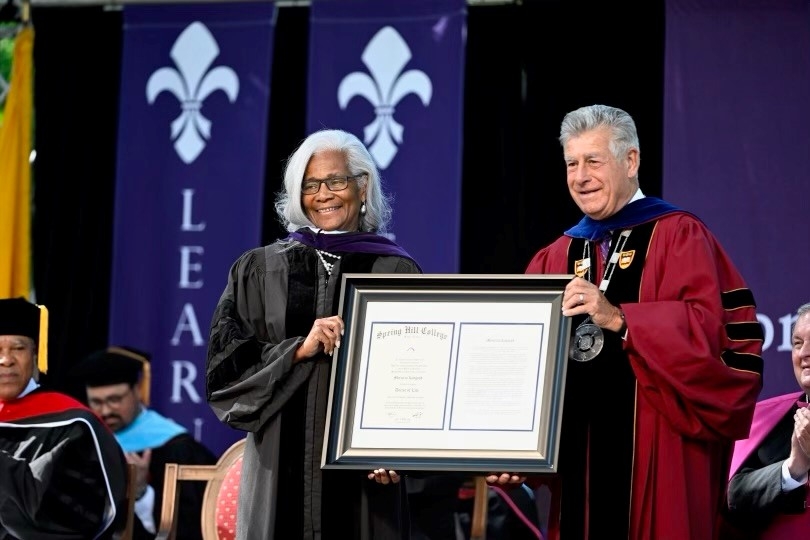 Commissioner Merceria Ludgood received an honorary doctorate from Spring Hill College and served as the Class of 2022's Commencement speaker on May 7, 2022.
She gave inspiring comments about how she was shaped into a person whose North Star is service and encouraged the graduates to live examined lives leading to their becoming the persons they want to be.
"Each generation is great in its own way," she said. "That greatness is determined by how each of you approaches your challenges and your opportunities." She concluded her remarks with a brief quote from the musical Hamilton and echoed its refrain: "Class of 2022 - History has its eyes on you!"
SHC Announcement pre-commencement:
Commissioner Merceria Ludgood to Address Spring 2022 Graduates - www.shc.edu
Members of SHC's Class of 2022 at Commencement on the picturesque Avenue of the Oaks.
Commissioner Ludgood pictured below with Mr. Ronald McCants, who also received an honorary doctorate from SHC for his distinguished career and lasting impact, both locally and in multiple countries.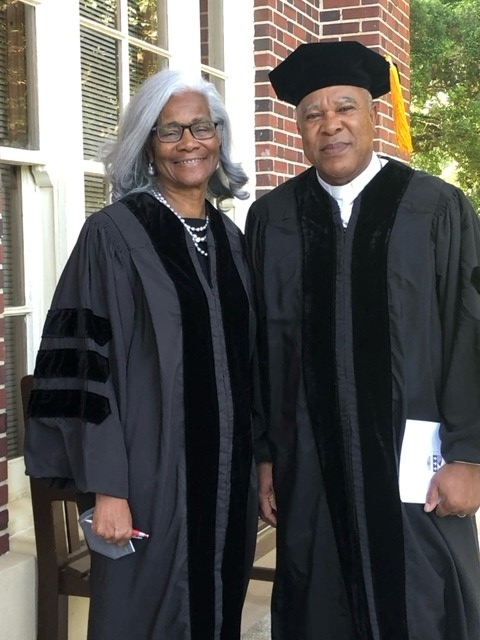 Spring Hill College Commencement 2022 program.