Hudson Earns Alabama County Commissioner Certification
Posted on: Aug 26th, 2022 | News and AnnouncementsPress Releasesfeatured news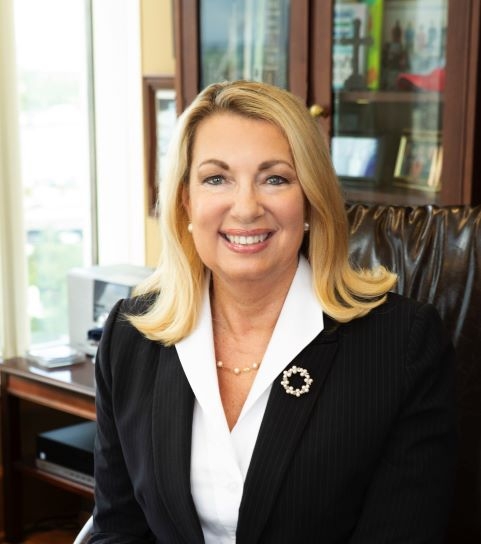 MOBILE COUNTY, Ala. – Mobile County Commission President Connie Hudson completed the Association of County Commissions of Alabama (ACCA) and the Alabama Local Government Training Institute (ALGTI) educational program for Alabama's County Commissioners.
She was recognized by the Boards of Directors of both organizations and presented an ALGTI Graduate Certificate during an awards ceremony at the 2022 Association of County Commissions of Alabama Annual Convention. She joins a select group of only 76 current Alabama county commissioners to hold this distinction.
ALGTI is a partnership between Association of County Commissions of Alabama and the Government & Economic Development Institute at Auburn University.
Hudson completed the requirements for the ALGTI Commissioner Graduate Program, which required 70 hours of study beyond the State of Alabama requirement that each elected county commissioner complete a 50-hour education program within two years of initial election. The courses included finance, legislation, emergency management, bids/specifications, ethics/legal, technology, collaboration, intergovernmental relations, and similar.
Commissioner Connie Hudson was first elected to represent the residents of Mobile County Commission District 2 in 2010. She has participated in major economic development initiatives such as the Mobile area's site selection for the ThyssenKrupp Steel Plant (now AM/NS Calvert), Austal USA, the Airbus U.S. Final Assembly Line at Brookley Aeroplex, the Airbus A220 Expansion, the Walmart Distribution and Amazon Sortation Centers, as well as the South Alabama Logistics Park.
Some Mobile County projects spearheaded by Hudson include the purchase, expansion and renovation of Escatawpa Hollow Park & Campground and Semmes Senior Center, as well as the creation of Mobile County Recycling Center, Mobile County Soccer Complex (Sportsplex) and the Semmes Fire Training Tower. She was also instrumental in Tanner Williams Community Park and Medal of Honor Park upgrades.
Prior to her election to the Mobile County Commission, she represented the residents of Mobile City Council District 6 for nine years and in May of 2013, the Connie Hudson Mobile Regional Senior Community Center was named in her honor by the Mobile City Council.
Hudson's lifetime of civic engagement and community volunteerism allowed her to serve on multiple boards of directors, committees and task forces, including for local schools, nonprofits and civic initiatives like the Alabama Cruise Terminal.
She currently serves as the District 12 Board member for ACCA, Alabama Gulf Coast Recovery Council member representing Mobile County, Board member for the Mobile County Health Department and as the vice president of the Mobile Metropolitan Planning Organization, which makes crucial infrastructure decisions for Mobile County.
See below from Auburn University's Government & Economic Development Institute