2023 Mobile County Earth Day Celebrations
Posted on: Apr 22nd, 2023 | News and AnnouncementsPress Releasesfeatured news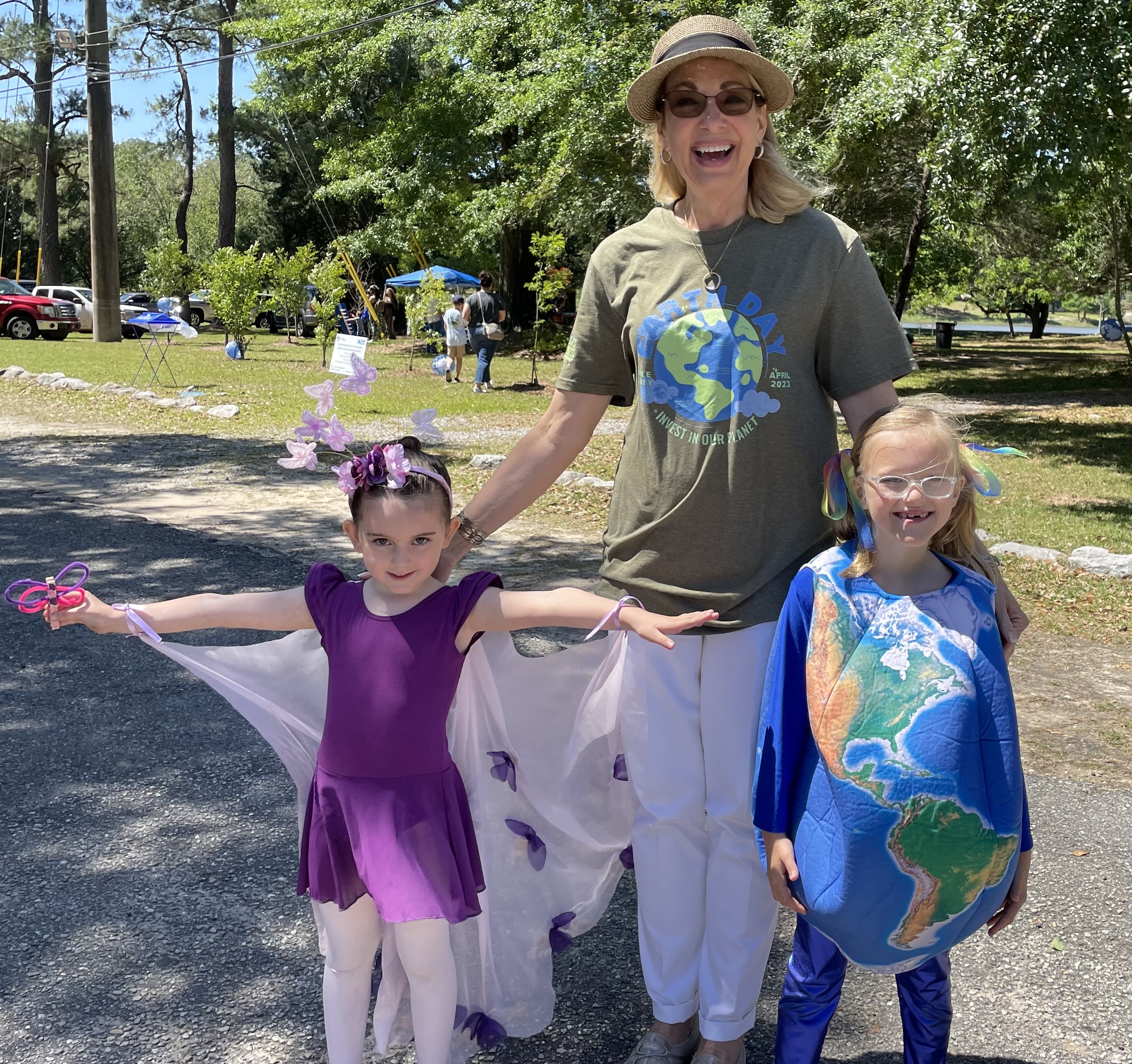 MOBILE COUNTY, Ala. – Three Mobile County events took place on Earth Day, April 22, 2023: the Second Annual Love Your Community Earth Day Celebration, Operation Clean Sweep in north Mobile County, and a recycling and shred event at the Mobile County Recycling Center, all of which shared the nationwide Earth Day theme: "Invest in our Planet."
More than 1,000 people attended the Second Annual Earth Day Celebration at Japanese Gardens, which featured 20 environmental resource nonprofits and other organizations; 30 vendors, including food trucks; outdoor games; music; and 26 electric vehicles were on display at Mobile Antique Car Club with antique vehicles for comparison.
At the event, Commissioner Connie Hudson and Love Your Community Coordinator Evelyn DeAngelo presented five teams with $3,500 in grants for their work to lessen litter in Mobile County:
$1,500 to the Hollon team (Bob & Linda Hollon) for lake-area improvements at MCPSS's Environmental Studies Center.

$1,500 to the Japanese Gardens Foundation (Yuko Jordan) for a permanent outdoor art exhibit.

$1,500 to Love Our City Citronelle (Joanne Chastain) for trash cans that will be placed along the City of Citronelle's walking trail.

$1,500 to VETS Visualising Everyone That Serves (Chief Jason Lewis) for composting projects in Africatown in partnership with Mobile County Training School.

$500 to Bay Area Women's Coalition (Levoness Fischer) for a beautification project in Trinity Gardens
To learn more about the Love Your Community program, including how to sign up for a team that can earn beautification and other grants for litter-reduction work, please visit www.loveyourcommunity.com. Funding for the Love Your Community program is provided in part by the Gulf of Mexico Energy Security Act (GOMESA).
At another Mobile County Earth Day event, Operation Clean Sweep, more than 50 loads of rubbish were dropped off at the North Mobile County Industrial Park. Mobile County collected more than 7.5 tons (15,000 lbs) for proper disposal. Mobile County holds about eight Operation Clean Sweep events each year. These help keep Mobile County clean because residents can drop off their unwanted household rubbish, junk, electronics, etc. free of charge with proof of residence. Operation Clean Sweeps help lessen illegal dumping in Mobile County.
The third Mobile County Earth Day event, held at the Mobile County Recycling Center, included recycling drop off, shred drop off, and information about glass recycling from the Alabama Department of Environmental Management.
All three April 22, 2023, Earth Day events allowed Mobile County residents to learn about or participate in protecting our natural resources. As part of its outreach and education efforts, at all three locations, while supplies lasted, Mobile County provided free Gerber daisies from Mary G. Montgomery High School's horticulture program and other 2023 Earth Day giveaways.
--------------------
Photo above: Commissioner Connie Hudson is pictured with Brooke Bender (earth) and Lucy Rose Golden (butterfly), Earth Day event representatives from nearby St. Ignatius elementary.
Gerber daisy from Mary G. Montgomery High School's horticulture program
Mobile Public Library's story time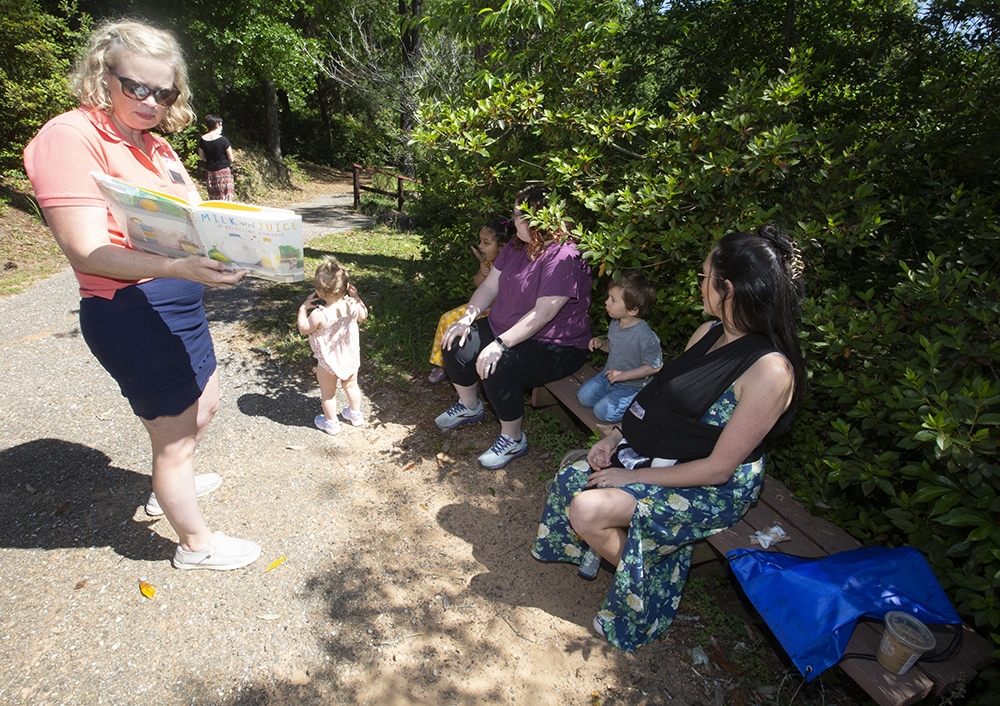 About 20 organizations had informational booths.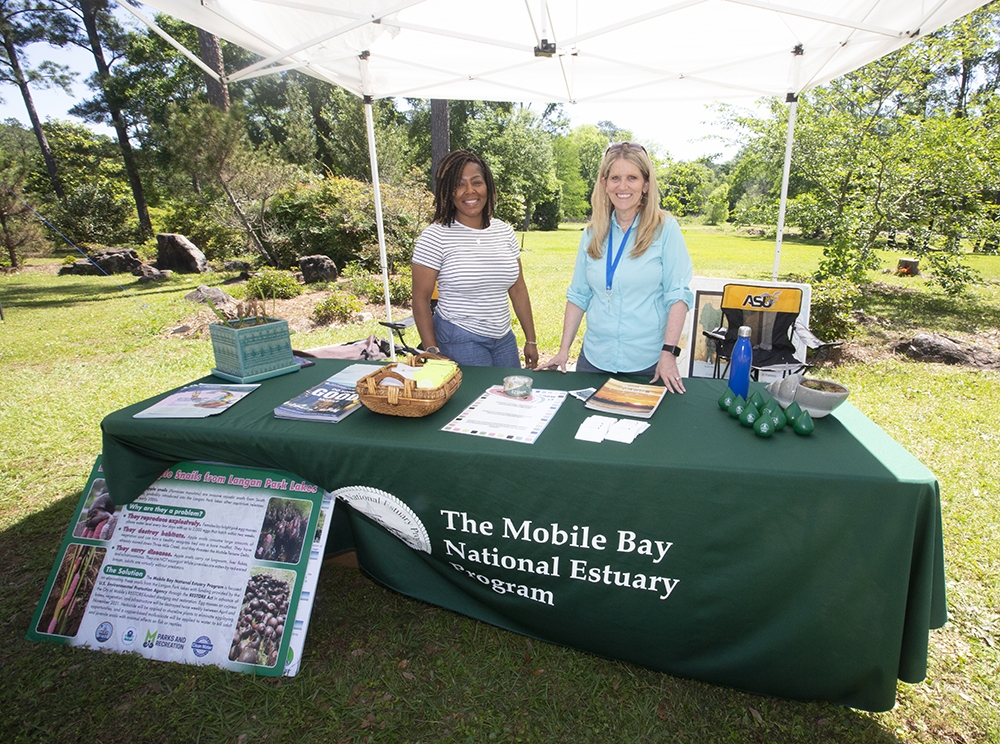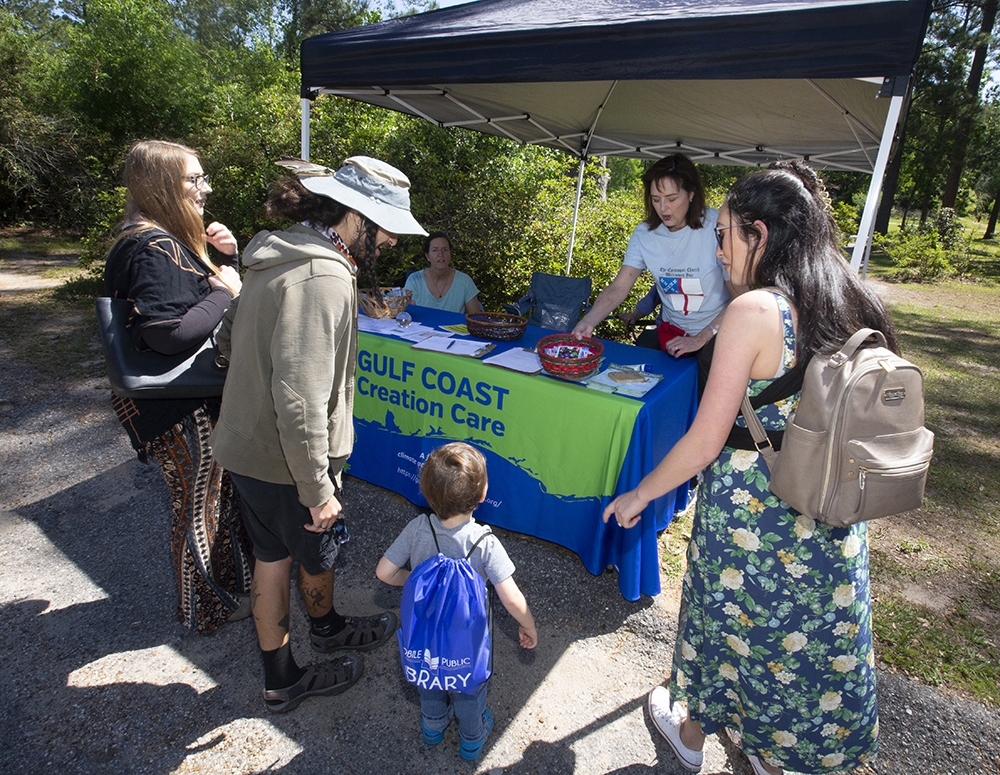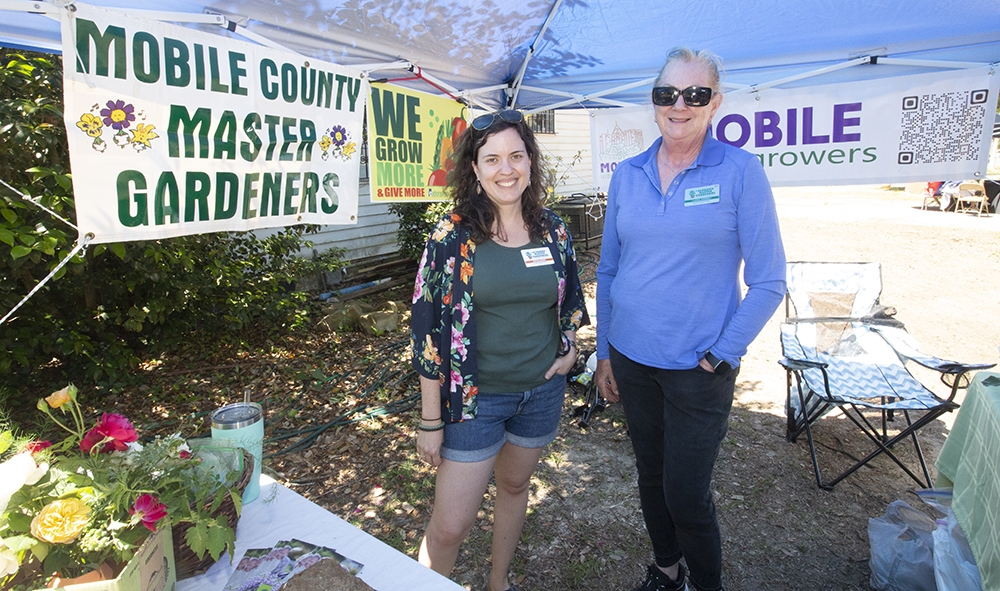 Charicatures, cookie decorating, fun activities and music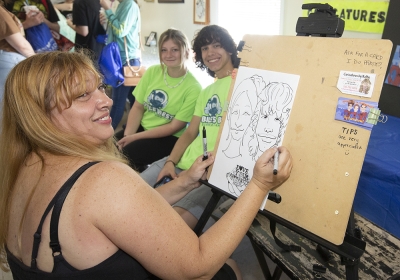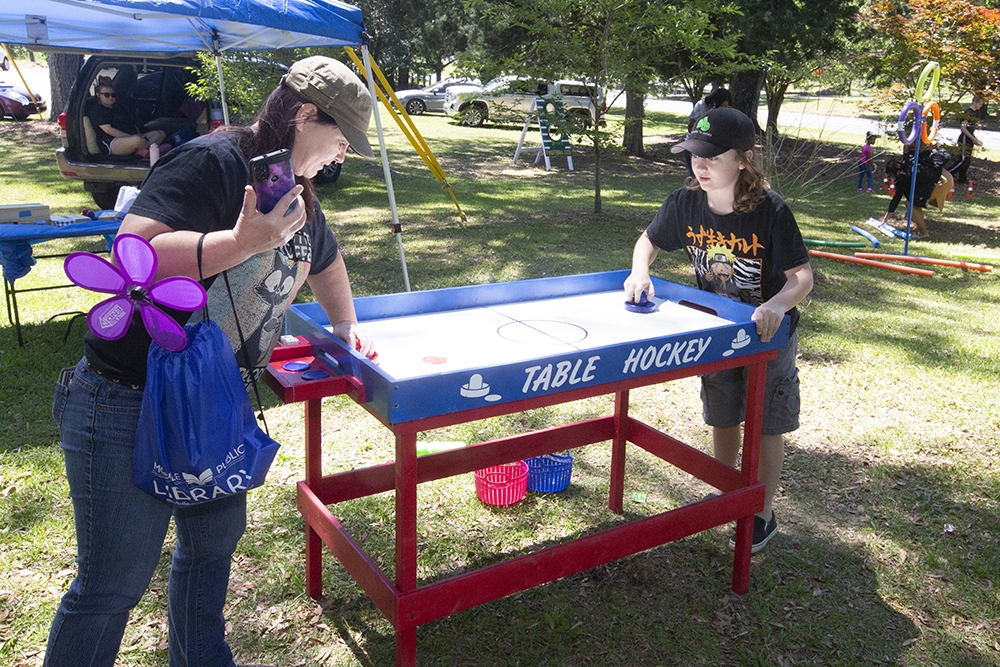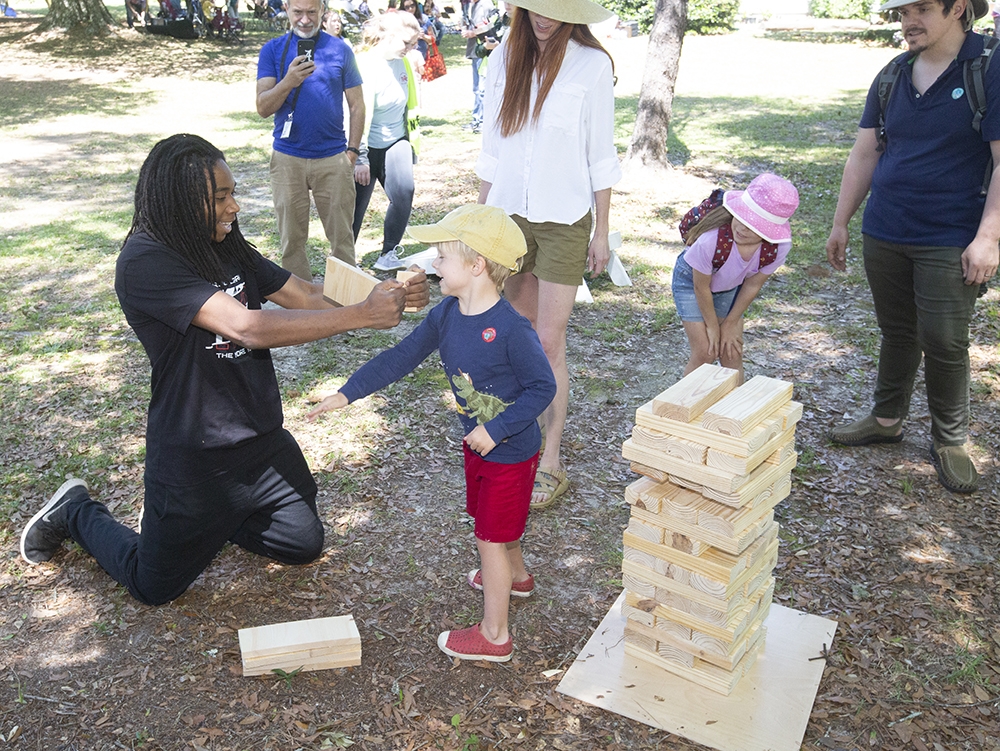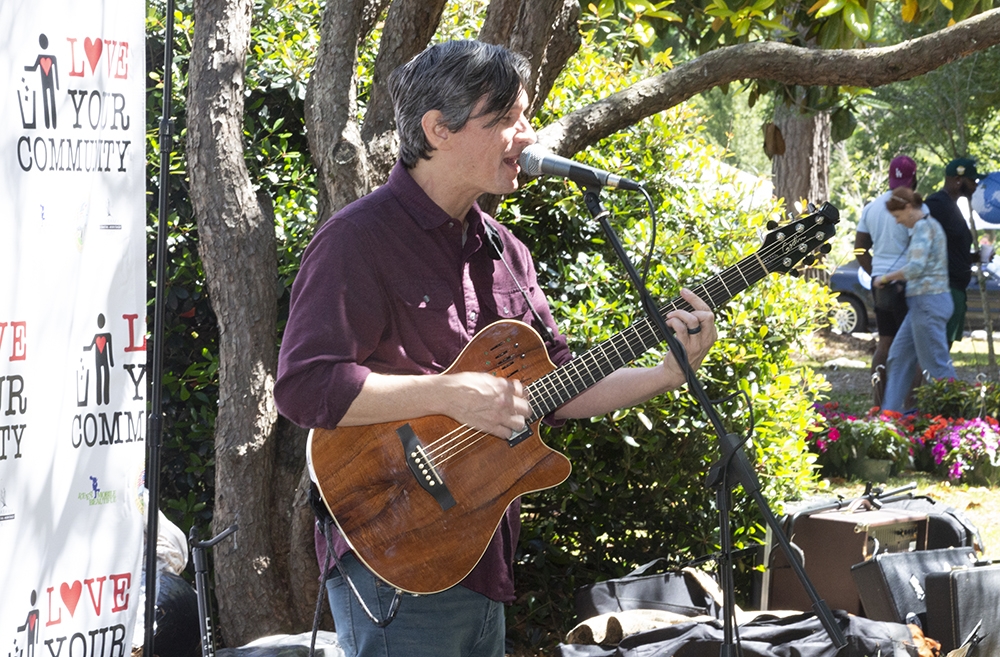 Love Your Community check presentation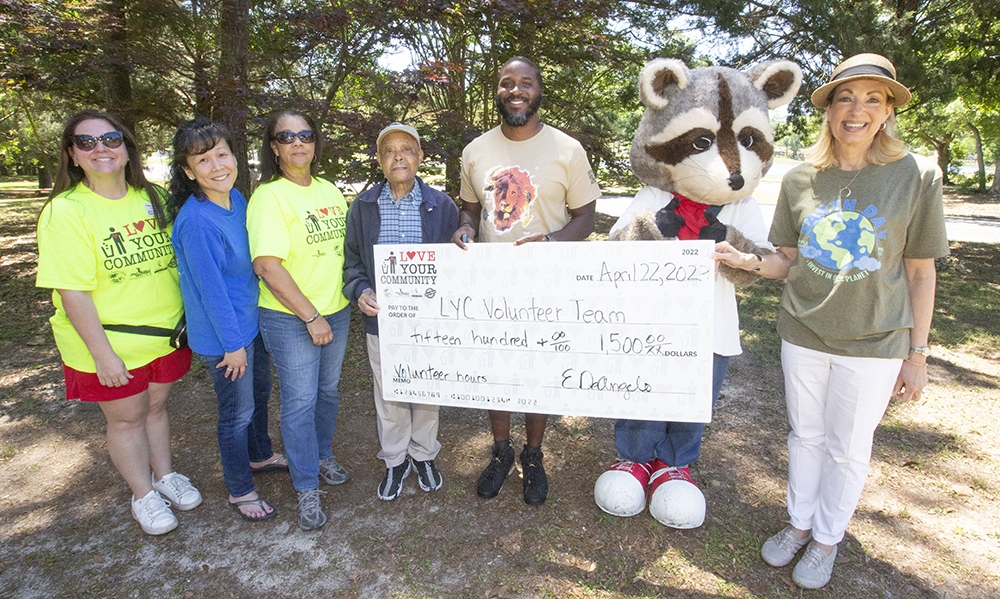 Electric car show (with nearby antique vehicles for comparison)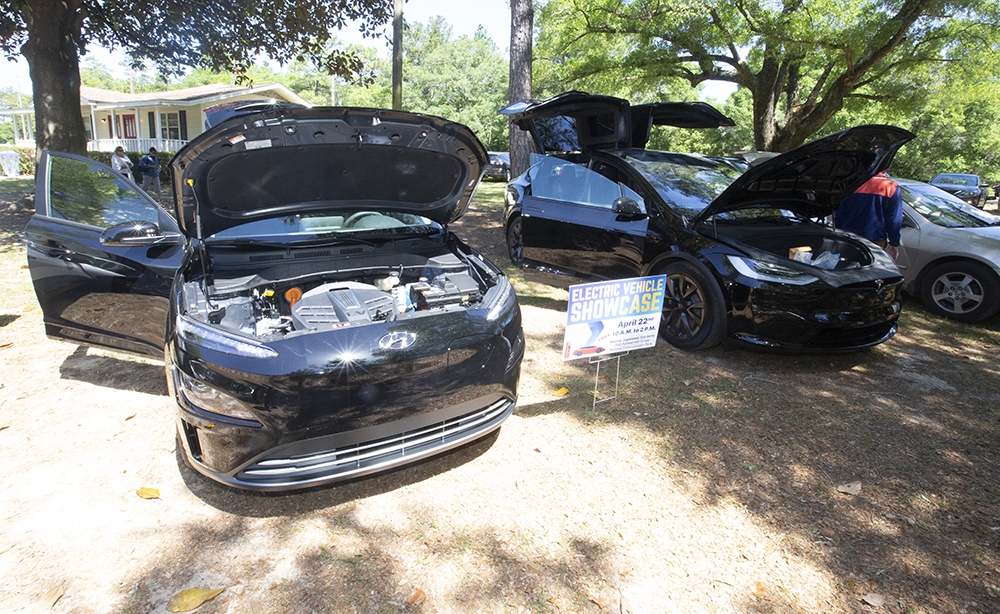 Operation Clean Sweep in north Mobile County