American Rescue Plan Act of 2021 - Mobile County Commission
Local Applications for Coronavirus State and Local Fiscal Recovery Fund Initiatives Accepted Through Oct. 25, 2021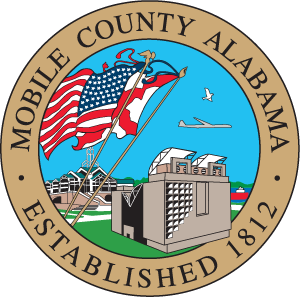 Mobile County has been allocated $80.14 million dollars from the American Rescue Plan Act of 2021 (ARPA). This allocation comes from the Coronavirus State and Local Fiscal Recovery Fund. These funds will be used to continue the County's response to the COVID-19 pandemic while investing in initiatives for a strong economic recovery and reducing demand for state taxpayer dollars used for recovery efforts.
Mobile County Commissioners Merceria Ludgood, Connie Hudson and Randall Dueitt are inviting the community, including agencies, nonprofit organizations, private entities, and local governments, to submit proposals for Local Fiscal Recovery Fund initiatives.
To be considered for funding, proposed projects must be focused on or located in Mobile County and demonstrate they are an allowable use under American Rescue Plan Act guidance.
For priority consideration, proposals should be submitted by 5 p.m. on Monday, October 25, 2021. Submitted proposals will be reviewed by Mobile County for fiscal impact, eligibility, and alignment with County priorities.
Mobile County held a virtual training session to discuss the funding and application process on Oct. 8, 2021. The webinar was recorded and is available by CLICKING HERE. The presentation slides used in the session are available by CLICKING HERE. A sample completed application is available by CLICKING HERE.
For questions about the application form or to request more information, please email arpa.info@mobilecountyal.gov .
Below you will find additional information on the American Rescue Plan Act of 2021:
As part of Mobile County's commitment to accessibility:
Each page of Mobile County's website has both an Accessibility Menu and a translate button.
Printed application packets, available in English or Spanish, may be requested by calling Mobile County's information line at 251-574-INFO (4636) or by emailing arpa.proposals@mobilecountyal.gov. Printed application packets may also be picked up at the Information Desk in Government Plaza's Atrium (205 Government Street) during regular business hours.
Applicants choosing not to submit their proposal by emailing arpa.proposals@mobilecountyal.gov, should mail the completed printed packet to the address below.
American Rescue Plan Act Proposal
C/O Mobile County Department of Public Affairs and Community Services
Mobile Government Plaza South Tower, 10th Floor
205 Government Street
Mobile, AL 36644 -1801
Mailed proposals should be postmarked no later than October 25, 2021, for priority consideration.