First Look: Mobile County Aquatics Center Plans Revealed
Posted on: Mar 1st, 2023 | News and AnnouncementsPress Releasesfeatured news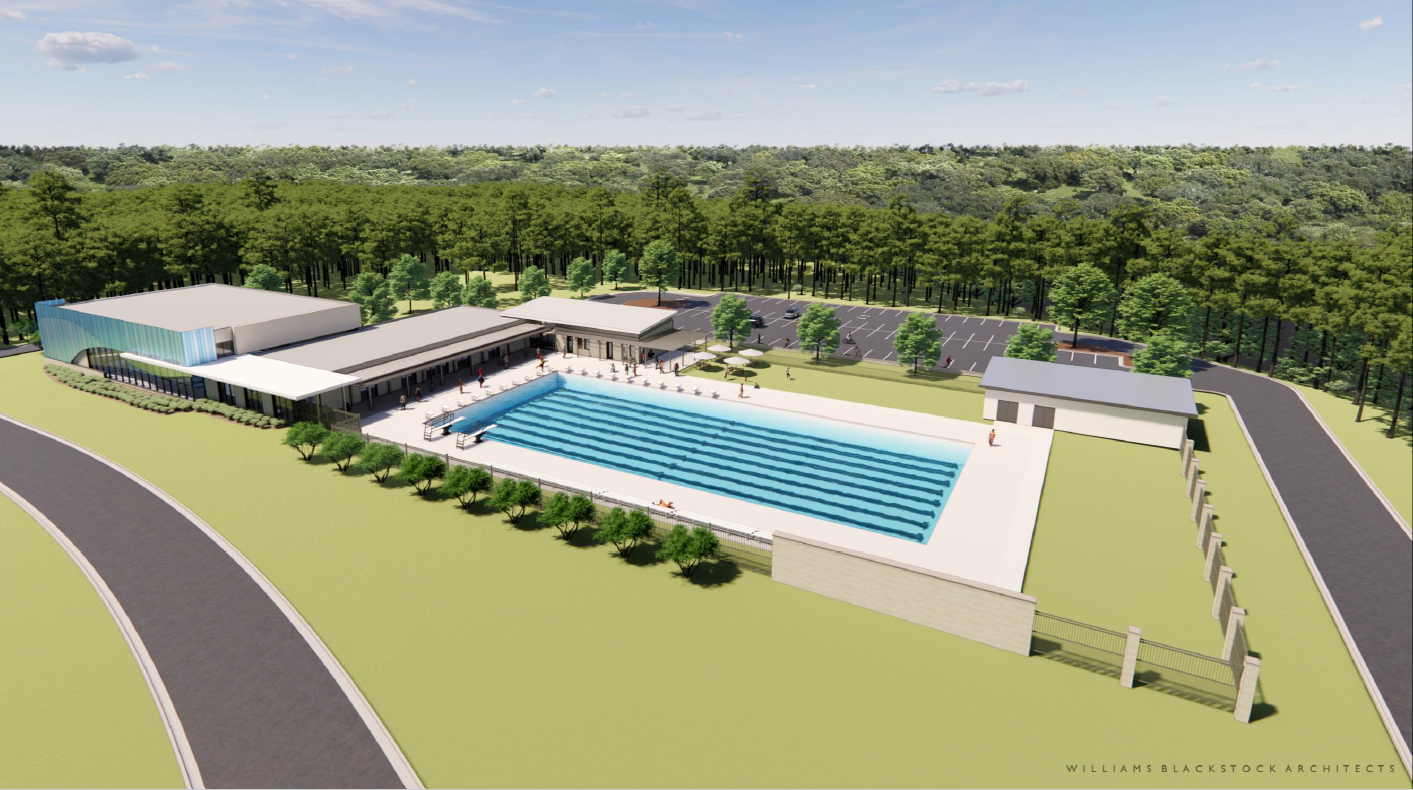 MOBILE COUNTY, Ala. -- In her March newsletter, Commissioner Connie Hudson released the initial planning document for Mobile County Aquatics Center, prepared by Williams Blackstock Architects (see images of renderings below).
The now-170-acre Mobile County Sportsplex, 3701 Hall's Mill Road, is a growing facility that consists of the steadily booked Soccer Complex (currently three multi-sport fields with 10 planned) as well as the proposed Aquatics Center and other future uses.
The proposed 40,000-square-foot Mobile County Aquatics Center, when complete, will house an indoor 25-yard by 25-meter short course competitive pool, a warm-up/instructional pool, locker rooms and restrooms, an outdoor 25-yard by 50-meter competition pool with two dive wells, and parking for over 200 vehicles.
"Mobile County is about $5 million away from breaking ground on the Aquatics Center," said Commissioner Connie Hudson. When sufficient funding is committed and design development and construction documents are completed, Phase I construction, estimated at about $20 million, can commence.
Phase I includes the outdoor pool and check-in/concessions building and the indoor instructional pool with locker rooms, restrooms, and a 100-space parking lot. Phase II includes the short course indoor pool, spectator seating for 645, a lobby, offices, and concessions area.
In addition to club swimming, more than a dozen schools within Mobile County have swim or swim and dive teams. In addition to offering swimming and diving practice and competition opportunities for high school and youth swim clubs, the Aquatics Center would also provide recreational swimming, water exercise, wellness/therapy classes, and instructional programs that benefit water safety and lifeguard certification, stroke mechanics, SCUBA training and learn-to-swim and dive classes.