New Roundabout Construction at Dawes Road and Jeff Hamilton Road to begin Feb. 15
Posted on: Feb 12th, 2021 | News and Announcementsfeatured newsPress ReleasesRoad Closures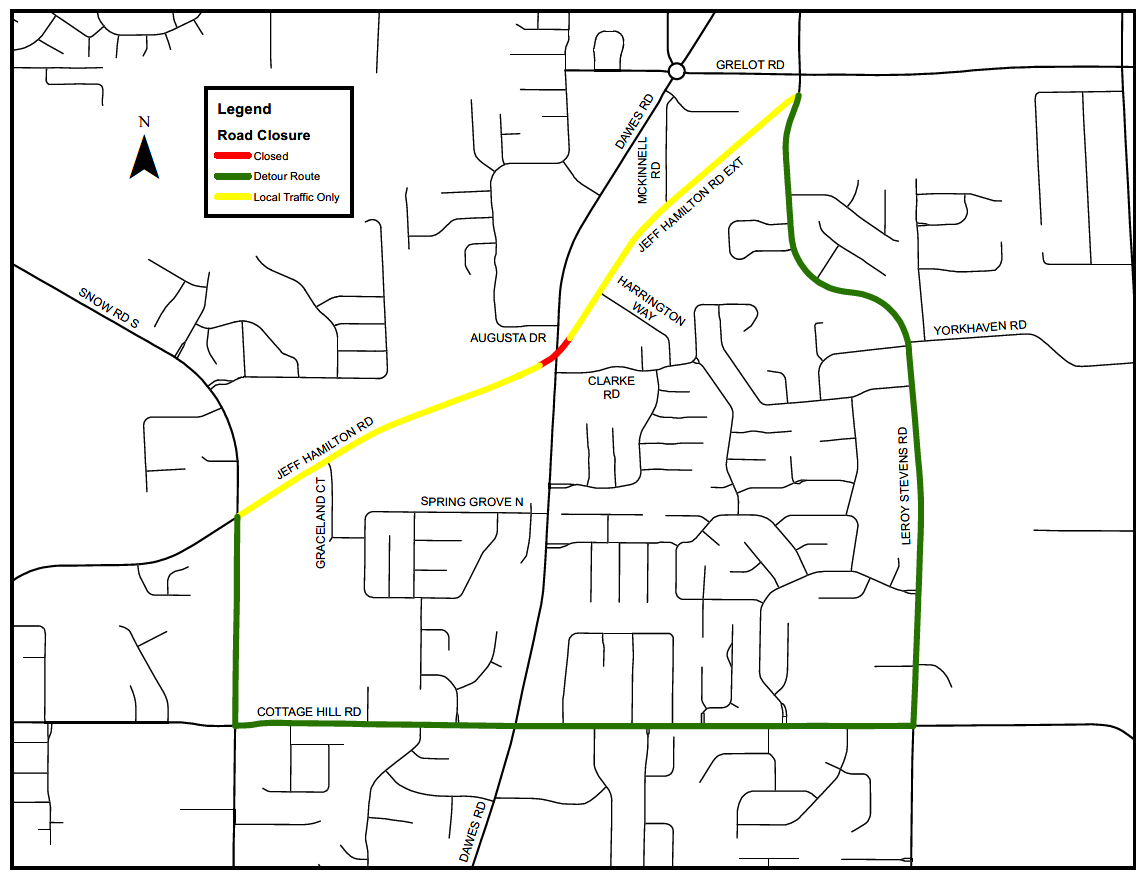 Mobile County, AL – The intersection of Dawes Road and Jeff Hamilton Road will be closed starting Monday, February 15, to construct Phase I of a roundabout. The intersection is expected to reopen by June 2021; however, construction may be delayed or rescheduled in the event of inclement weather. Once this phase of the project is completed, the next phase of construction will partially open traffic on Jeff Hamilton Road and continue the construction of the remaining phases. The roundabout will provide safety improvements, reduce speeds and decrease accidents in the area.
Signs and variable message boards will be in place to alert drivers of the closure and detours. Motorists are asked to be cautious, take alternate routes and to allow for extra travel time.
For the latest news and project information, follow us on Twitter (@mobilecountyal) or like us on Facebook at www.facebook.com/MobileCountyAL.