Mobile County Bridge to be Permanently Removed
Posted on: Jul 29th, 2021 | News and Announcementsfeatured newsRoad Closures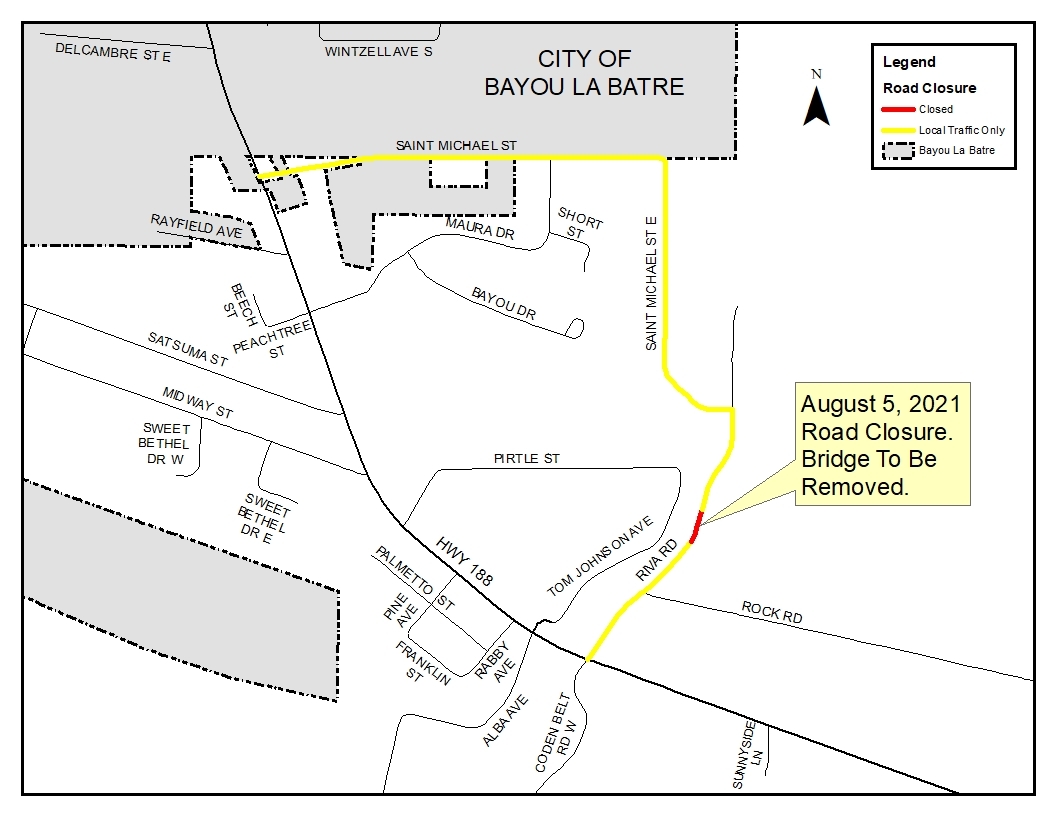 Mobile County, AL – Beginning August 5, 2021, Riva Road Bridge located in Bayou la Batre will be closed and subsequently removed. The project will begin by first closing a segment of Riva Road, located north of Rock Road at the bridge, followed by the removal of the bridge taking place at a later time.
Due to the bridge pilings being degraded, safety precautions were recently implemented and included a reduced weight limit and more frequent inspections of the bridge. However, after considering the low traffic volume and prohibitive repair costs, County officials decided to proceed with the removal of the bridge.
Signs and variable message boards are in place to alert drivers of the closure and detours. Motorists traveling north of the bridge will be directed to drive along St. Michael Street to Highway 188, while those traveling south of the bridge will be directed to go southward to Highway 188. As residents become more acclimated with the new routes, officials asks motorists to be cautious and allow for extra travel time.
For the latest news and road closure information, follow us on Twitter (@mobilecountyal) or like us on Facebook at www.facebook.com/MobileCountyAL.