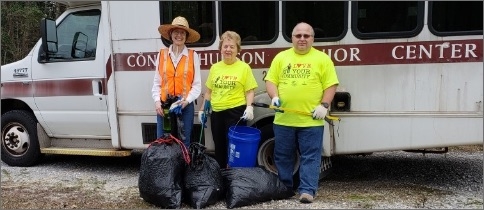 LOVE YOUR COMMUNITY
Tired of seeing ugly litter scattered throughout our community? Please join our efforts to make Mobile County a cleaner, healthier, and more attractive place to live!
PROGRAM DESCRIPTION
REGISTER YOUR TEAM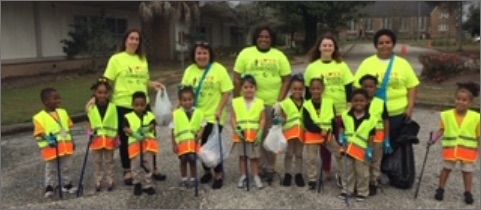 "I would encourage other people to get involved in the Love Your Community program because you can do this across all age groups. Children are very enthusiastic about recycling and they can get parents involved, and we have older folks who just walk their neighborhoods.
It works for a wide-range of people who would not otherwise get involved in an environmental program but will get involved in picking up litter."
Lella Lowe
SUGGESTED ACTIVITIES FOR VOLUNTEERING AND TIME BANKING
Litter pickup and disposal
Volunteering at a recycling center
Beautification of right-of-way areas or public spaces
Hosting community recycling/cleanup events
Education related to recycling or litter removal*
Compiling Love Your Community reports*