JAG GALS FOOTBALL SOCIAL
Aug 9th, 2022 6:00 PM-9:00 PM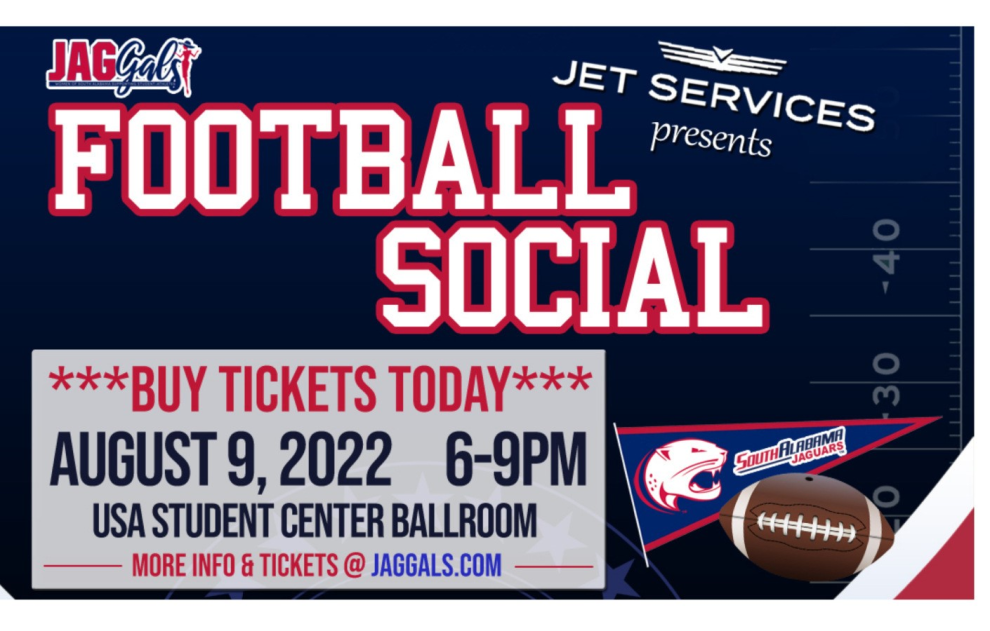 The Jag-Gals Football Social is a fantastic event to kickoff the Jaguars 14th Football Season, Tuesday Aug. 9, 2022, from 6 p.m. to 9 p.m. at the Student Center Ballroom. Come out for a fun and exciting event including activities such as Q & A with Head Football Coach Kane Wommack, coaching staff introduction, highlight videos, behind-the-scenes look at the typical game day of football and more. There will also be a Silent Auction with items that will interest both men and women alike. Cost is $45 for JagGals Lifetime member and $50 for Non-member. To learn more information or to purchase tickets visit https://giving.usajaguars.com/jaggalssocial.
Jag-Gals mission is to support and advance the academic achievements of University of South Alabama student-athletes of all sports.
---
University of South Alabama Student Center
350 Student Center Dr.
Mobile
,
AL
36688