COASTAL MAKERS SUMMER CAMP
Jul 11th, 2022 - Jul 13th, 2022 · 9:30 AM-3:30 PM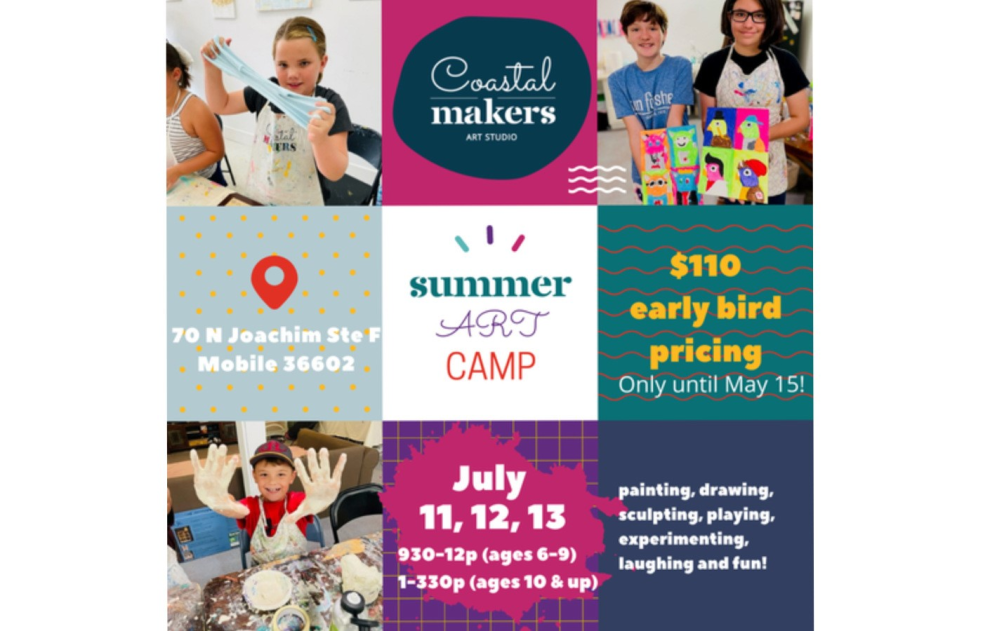 Coastal Makers camps are perfect for any budding artist! The fun, playful projects will leave your kiddo begging to come back to play games and make great art. This camp will run July 11 through 13, 2022 at Coastal Makers Studio.
Camp for ages 6 to 9 will be 9:30 a.m. to 12 p.m.
Camp for ages 10 and up will be from 1 to 3:30 p.m.
Campers will explore many art mediums, creating amazing works of art that they will proudly display! They sculpt, paint, draw, and CREATE! Cost is $120 and snacks are provided. Please bring a water bottle (nothing carbonated please… it makes a mess when campers open the water bottles.) To register visit https://www.coastalmakers.com/summer-camps/summer-camp-june-13-14-15-mobile-studio-nf5pz
---
Coastal Makers Art Studio
70 N. Joachim St.
Mobile
,
AL
36602